Question about the Biden Classified Documents...(some of which are Top Secret)...WHY are people like his lawyers, without security clearances, allowed
Because we no longer have the rule of law, we have the illegitimate regime and its enemies, meanwhile the WITCH HUNT against President Trump is nonstop litigation, lawsuits, fake news, hoaxes, etc. One set of laws for Biden and another for their enemies
@
Stereoguy
There is no good reason to believe that American politicians are less corrupt or corruptible than their Mexican counterpart.
---
The Chinese and the Ukrainians have already seen the documents so what's the big deal about a few lawyers.
imagine who visited the house to pick up a copy theyve paid $ for...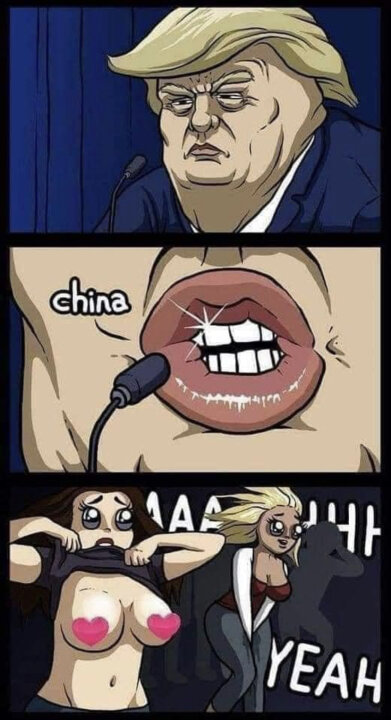 Why? ... so they can hide or destroy the most damming evidence, leaving just the "nothing's been really compromised" type classified documents or documents that can't be traced back to Biden or his staff.

Another reason could be so that Biden's go-fers could plant evidence that suggests that political rivals had planted the classified documents.

One interesting detail is that classified documents were found in Biden's garage. Like when do you ever find something in your garage or basement that's doesn't really belong there? The answer for me would be when I'm transiting the place or fetching something while carrying something else. Like I'm going for a drive and the phone rings. Then I set the thing I'm carrying down on a table or shelf so I can fetch and answer my phone, and ...

Another interesting detail is that I haven't seen or heard about whether what was found there was in a folder, in a box, etc.

Also interesting is that if Biden's go-fers handled the documents, or even just touched the folders and didn't look inside, they may well have destroyed physical evidence; like fingerprints, dried skin and/or other slivers of micro-partials that could have served as evidence to discover who had previously handled the documents.
@
Stereoguy
One would think that a "lawyer" would be hesitant to even touch evidence related to a possible crime, unless they had been given the green light by the FBI or DOJ.
@
Heartlander
Especially if that evidence was being seen for the first time and would be used to prosecute their client. It would be like letting a murderer process his own crime scene to determine what evidence was necessary and what evidence needed to be squashed.
That's a very good question. Seems a lot more is going on here than meets the eye.
And under client confidentiality publish publicly that they found them?
I think it's because they all work for George Sores.
They aren't,they will be arrested & prosecutored
@
Tres13
Don't count on it. This feckless prick, Garland knows he's in a tight spot. He won't go after Biden and he will stop any going after Trump. Both Biden and Trump were involved with classified documents and to prosecute one and not the other? Not happening!
Whatever or whoever set this document thing up with Biden put Garland in a bad situation and he wants out of it.
This message was deleted.
@
soar2newhighs
They are NOW claiming that the minute Biden's lawyers lay hands to a classified document and identify the Classified markings, they put the document aside to be given to the FBI and the special counsel.
---
81 people following
Joe Biden
Personal Stories, Advice, and Support
New Post
Associated Groups
Forum Members