Wether you are pro or anti gun at least know the definition of what an assault rifle is.
I don't think the parents of the 17 dead kids really care what the definition of the weapon is.

We can be pedantic about the exact definition of "assault rifle", but the results don't care.
[@376875,Pherick] and when you say gun reform, what is it that you feel would solve everything? I think we need to look at the mental health issues and our kids daily lives. Seems to be the source of the problem.
[@9825,abe182] Mental health issues do need to be looked at, but everywhere in the world has mental health issues, what they don't have are mass shootings on our scale AND guns everywhere the way we do.
[@376875,Pherick] No, no. In Canada, Australia, Japan and Western Europe nobody suffers from mental illness and no one has access to violent video games. Therefore we can't possibly compare the US to such places and examine what they are doing.
It's not quite that easy. And the bottom line is, [i]any[/i] weapon capable of taking such life and causing such discussion needs to be reviewed, labels aside. We're splitting hairs when we want to be exact about the weapon that's literally killing America.

The AR was designed for fast reloading in combat situations, capable of firing dozens of rounds in seconds.

The U.S. Army defines assault rifles as "short, compact, selective-fire weapons that fire a cartridge intermediate in power between submachine gun and rifle cartridges."

In a strict definition, a firearm must have at least the following characteristics to be considered an assault rifle:

It must be capable of selective fire.
It must have an intermediate-power cartridge: more power than a pistol but less than a standard rifle or battle rifle.
Its ammunition must be supplied from a detachable box magazine.
It must have an effective range of at least 330 yards.

Semi-automatic-only rifles like the Colt AR-15 are not assault rifles because they don't have select-fire capabilities. That's it.

Most importantly, The term "assault [i]rifle[/i]" is sometimes used interchangeably with the term "assault[i] weapon[/i]". Assault rifles are capable of fully automatic firing and "assault weapons" are semiautomatic and not synonymous with assault rifle.

But you know what? Either will rip a head and several lives apart in about a millisecond.



Sources:
Taylor The Fighting Rifle: A Complete Study of the Rifle in Combat, ISBN 0-87947-308-8

F.A. Moyer Special Forces Foreign Weapons Handbook, ISBN 0-87364-009-8

J. Scroggie, F.A. Moyer Special Forces Combat Firing Techniques, ISBN 0-87364-010-1

Musgave, Daniel D., and Thomas B. Nelson, The World's Assault Rifles, vol. II, The Goetz Company, Washington, D.C. (1967): 1

Jane's Gun Recognition Guide. Ian Hogg & Terry Gander. HarperCollins Publishers. 2005. page 330
Well, I know what an assault [i]rifle[/i] is. It's a select-fire rifle which uses an intermediate cartridge and is fed from a detachable magainze. The AR-15 fires the NATO standard 5.56 round, which is intermediate, and it does have a detachable magazine, but I'm not sure if it's capable of fully automatic fire, so I can't say whether it is or isn't an assault rifle.

However, I don't understand exactly what an assault [i]weapon[/i] is. That's kinda vague, what classifies a weapon as being an assault weapon? I would assume it would most probably be either its rate of fire or its potential ammunition capacity, although the infamous Assault Weapons Ban in the US restricted factors including the presence of a flash hider and the grip being placed behind the magazine, so to be completely honest, I'm confused as to what constitutes a firearm as being considered an assault weapon.
[@359989,Scubaguy027] Indeed, the basic definition there would cover handguns. I honestly don't know why the definitions matter. I get the idea of limiting weapons by category or perhaps characteristics, but what do I care what the name is. I don't laws should be written to ban "assault weapons", then I think they should be written to ban guns with "large magazine, bump stocks, military addons", etc.

Definitions change over time, English is fluid, rather be more specific.
[@376875,Pherick] Well, there were guns considered "assault pistols" in the 90's. Which is what led to some of the ungainly creations that came out the AWB lagoon, a perfect example being the OA-98 "AR pistol" that Olympic Arms made back in the day.
[@6579,BlueMetalChick] Interesting and now "assault pistols" isn't a term, I have heard used, which is why I dislike terms like that, too easy for the definition to change or the word o fall out of use.
Thank you for saying that!
trust people with knee-jerk agendas to get it wrong every time ..
I know but it looks scary and that's what the left is trying to capitalize on. But the left doesn't know or care to learn about ballistics.
I am a proud liberal and have fired 10s of thousands or rounds from all types of weapons. One thing I know is that whether you call it an assault weapon or assault rifle, it is designed to kill people. [@120824,katielass]
You are correct. They are classified by the ATF as "assault weapons."
very true. the AR does not stand for Assault rifle.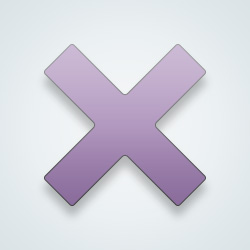 [quote]Wether you are pro or anti gun at least know the definition of what an assault rifle is.
I love hearing an AR15 is an assault rifle. Sorry but no it is not. Style yes, actually one no.[/quote]

Well, you don't.
---
11073 people following
Politics
Personal Stories, Advice, and Support
New Post
Politics
Associated Groups
Category Members