Do you like storms?
Poll - Total Votes: 8
Storms are okay, I don't mind it
Yea, I kinda don't like the thunder and winds either
I absolutely love love love storms like this, even with the strong wind and loud thunder
You can only vote on one answer.
yes, storms are awesome . I also love vivaldi's storm. [media=https://youtu.be/NqAOGduIFbg]
@
twiigss
nice, that first part, spring, is probably the most famous from him.
@
reflectingmonkey
Yea at work we can listen to music or podcasts in our earbuds, but only allowed to have one earbud in. So there for a while I was listening to NPR classical music radio. So yea, I was hearing a lot of different artists. But I stopped listening when an 8 hour day would just drag on and on and on lol.
used to...now I worry my house will be damaged.
@
originnone
That's my number 1 concern as well. Like, welp there goes my house, no one is going to help me rebuild. Send in the FEMA tents! Like yea no thanks. Oh and my car is gone too, so yea now I am screwed. Oh and the place I worked at is leveled.
I dunno, I just see the worst possible outcomes because most violent storms destroy. I'm surprised we have all this great technology, yet our buildings and cars are literal pieces of paper and toys when it comes to storms.
@
twiigss
same with fires....It's amazing we still need fire departments. I used to kind of like storms. I have to put a tub below one gutter when it rains really hard so that it doesn't leach into the basement.
[big][center][u][i][b][b][c=A69800]Lol I do not watch the radar or "weather forecast" as they can be so wrong.




And sometimes storm just comes..



So if it is warm it is nice to be out, such as feel the rain. Also nice to see thunder and lightning :)





BUT if I am going somewhere like yesterday and it starts as I am just about to go out and I get soaked a bit (glad to have raincoat on) so get less soaked lol..well don't really like that 🤷🏼‍♀️ [/c][/b][/b][/i][/u][/center][/big]
Absolutely love thunderstorms.
Two storm cells went through the other night.
Constant thunder, constant lightning (loved the light show), heavy rain, hail, winds.
It was glorious.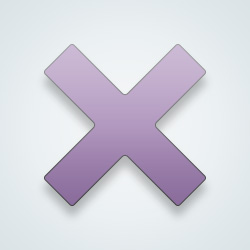 SW-User
Love it love it love it all. Grew up with Thunderstorms all the time.
Gives me life to hear thunder. INLOVE IT
@
losthorizons
I guess any state. If you live in Oklahoma, do you like the storms there? What about South Carolina? Or what about storms in Georgia? Does the state you live in get violent storms or not really?
Where I live, we get storms off and on, nothing major or life threatening.
---
7,984 people following
Storms
Personal Stories, Advice, and Support
New Post
Associated Groups
Forum Members