This post may contain Mildly Adult content.
Do people who don't respect trans people realise that nobody owes them any explanations and that all we have to do is wait for them to die of old age?
A vast majority of people would probably care less how one describes Or expresses themselves. However to some it has become a lifestyle, a hobby mind you.

To a point it is all they ever talk about. Like I get it. You feel like this or you feel like that but there has to be something else to your personality.

When I worked in an optical lab in college one of my co-workers was I'll just say transgender because they kept changing it.

But that's all they ever talked about. Everyone else would talk about where they went over the weekend or how they saw a movie.

I'm seeing this pattern quite a bit especially with teens. I'm assuming it's become the next emo, goth, nerd, phase with most of these "transtrenders"

And no where am I discrediting actually trans folk.

But if you want to be treated equal you better come up with some hobbies or topics to talk about because it gets annoying to hear over and over again. Just like how I get annoyed hearing about football over and over again by my field director.

We will know when we have finally achieved equality with everyone when you can call a minority, a gay person, and trans person and asshole without them instantly assuming it's because of their skin, sexual orientation, or gender. But until then it's not about being we will but being special.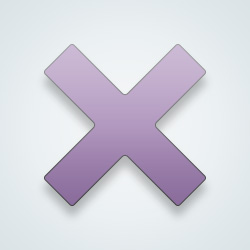 SW-User
Hopefully they will soon!
Fuck you. I was telling guys to wear womens clothes and have a sex change before they even worked too well.
---
75,896 people following
LGBTQ+
Personal Stories, Advice, and Support
New Post
Associated Forums
Topic Members