I Like To Look At Homes On Zillow & Found A Real Jewel…
@
Barny52
the second and third photo are of a different home in a rural area.
@
cherokeepatti
is it me but can only see 1 pic ? Our house sale site is rightmove if you want to have a look
@
Barny52
Look at the post again. and my reply to MarineBob…I posted more photos of the other kitchen in another home.
A bit too stretched out for me. I like turning around to grab something on the other side.

What some consider boring others consider convenience. 🤷🏻‍♂️
@
DeWayfarer
I kind of like it. Plenty of counter and storage space. The cabinets on the end I would use to store toilet paper, paper towels, laundry supplies etc. enough storage in that kitchen to store everything….like a huge pantry.
@
cherokeepatti
oh I like cabinets and counter space as well. Yet not having to walk long distance to get to things. Counter space and cabinets in front and behind is what I like. Just turn around. No need to walk anywhere.
@
cherokeepatti
We didn't during Irma. We were talking about it then, but we still had our house in Virginia and that's where we went. We spent a month there. It was nice. My wife's birthday was during that time and she got to spend it with all her friends. 🙂
@
Stereoguy
so basically you had electricity during the outage because you left. What if you live in a rural area and have chickens and some livestock. Can't just pull up and leave like that.
@
cherokeepatti
No we couldn't. But, our house in Florida didn't have electricity for 9 days. We lost everything in the refrigerator and freezer. Some friends didn't have electricity for 3 weeks. Even after we had been gone a month there was still huge piles of debris along the roads. It took a year to get it all hauled off. If you are going to have a farm like that then you absolutely need a generator. You have to be able to take care of your livestock.
Massive kitchen space! 4 or 5 people could prepare a meal, side by side! Unlike our tiny 2 person kitchen
@
SpaceJesus
Pretty sure it was built by the Amish. I can just picture in my mind a mother and daughters standing there in bare feet at the kitchen counters, one making bread or desserts, one getting veggies read to can and another making dishes to have for lunch. There were 3 rocking chairs in the house, each with a rug underneath to quiet the sound of the rocking, probably rocking babies to sleep. I have seen other homes on Zillow in the same part of Missouri with the same type of elongated kitchen with many cabinets in the very same style and color.
It's a great photo, but feel like it needs more natural lighting
Looks like a log cabin dream home!
@
4meAndyou
yeah I could hardly believe it and it's it great condition for that price. Good use of color and those ceilings are beautiful.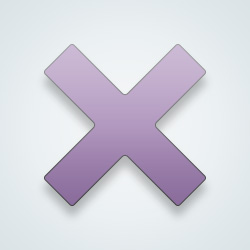 @SW-User the entire house has a wood ceiling and paneling in each room (some spots painted with more turquoise). The outside of the house is not a cabin though. So it's a surprise to look around inside and see how they fixed it up. Looks like it would make a good AirNb because it's close to fishing and recreational areas. It would be a bonus if I lived there and it had wood stoves to cook on and to heat the house with.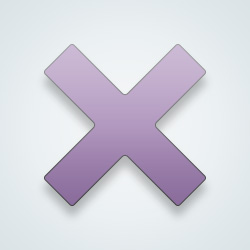 ---
86 people following
Home Decor & Interior Design
Home Decor, Decorating, Interior Design
New Post
Group Members