I'm so confused with how deleting post works on here now ?
Torch
·

22-25, F
Best Comment
yeah you just have to click the small blue text "i want to completely remove this post" wheb you click the delete button. similar world made it so it just hides your posts now which people can still get to if they have the link.
[@526701,Stark] what the hell. Shenanigans😑
[@526701,Stark] What's with posts that you've commented on (which means you've accessed them) that then disappear like 10 minutes later? Are there THAT many who are deleting their posts ?
[@10925,waleskinder] probably..or either blocked I'm assuming. I think the whole reason for them making deleting post like this a way to prevent people from deleting them so regularly. I think it's common for people to delete their post often here at first they made it to where you'd lost coins for deleting which I don't think many users cared about, so now it's kind of like they're being a bit deceiving when it comes to deleting them.
---
Idk but I think it should go away if it is deleted
Im sorry stark you lost me at im so confused 🙃
I'm not sure how it works with posts (as I've never deleted one). PMs need to be archived first, then you have to pull up the archived PMs and delete individually.
[@475592,Dragon56] omg that's so much work 😧
[@526701,Stark] seems that way at first, then you get faster ..
I wondered because I couldn't go to that post any more but I kept getting notices that people had commented on it. Lol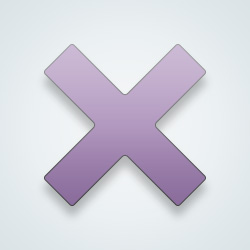 SW User
I think you'll just catch aids if ya do that.
You can permanently delete your posts by going here.... https://similarworlds.com/deleted-posts
[@10925,waleskinder] it should go to the posts that you deleted.
[@1247,Jessa29] do I have to use this link every time to go to my hidden post ? and once I click on the "I want to delete this post" it should delete anyway right ?
[@526701,Stark] yes every time you delete a post you go to that link to permanently delete the post.
---
Suggested Posts
16477 people following
Similar Worlds
Personal Stories, Advice, and Support
New Post
Community
Similar Worlds
Group Members