Was India not in the same lockdown as the rest of the world ?
It's never one thing, but more of a combination of factors.
1. easing of restrictions
2. large religious festivals which gathered thousands of people
3. a new more contagious variant
4. large population density
5. non-responsive government
They had lockdowns but the politicians kept having political rallies and there were like 5 million festivals. And Indians don't have the best common sense when it comes to hygiene in the first place.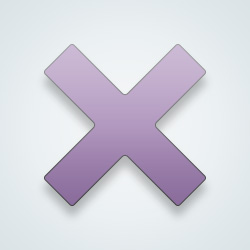 SW User
People got careless and the government didn't wanna lose its vote Bank. Political rallies in state elections and Kumbh mela (a hindu festival) where millions of people gathered last month became the main reasons for it.

https://www.google.com/amp/s/www.timesnownews.com/amp/india/article/madhya-pradesh-99-kumbh-returnees-test-positive-for-covid-19-22-pilgrims-untraced/751901
Their population is almost 1.4 billion, and many parts are not the most hygienic.
According to some UK reports, apparently the government's been feeding the people all sorts of stuff about it "being different" there. Miraculously, perhaps. Who knows. Helped them justify political rallies of late and permit mass religious gatherings. Apparently they also ignored advice from scientists back in March about their new variant. Very sad :(
They still have about 50,000 people sit on the roof of a train
Germany: Covid-related death rate so far: 1 in 1000. (83,000 dead, 80 mio population)
India: 0.16 in 1000. (218,000 dead, 1.37 billion population)
==> India is doing great.
They're testing more. Stop testing , you'll get no new cases..
How many of these positives actually need medical attention?
Read below to see what has happened to the aid sent:

https://scroll.in/article/993973/where-are-the-300-tonnes-of-emergency-covid-19-supplies-that-have-landed-in-delhi-in-last-five-days
It most likely the culling
---
21521 people following
Community
Personal Stories, Advice, and Support
New Post
Community
Doing Good
Group Members