Should I stop being friends with my alt-right buddies, serious question?
Poll
Do not abandon your friends, that won't make them not racists
You can only vote on one answer.
I'd argue that they really don't have a moral responsibility one way or the other, even assuming that these guys are actually racists turds. Racism is very evil, of course, but abandoning racists for being racists will likely just cause racists to retreat into little alt-right communities, which isn't really an improvement. I'd only ask that you stand up for PoC when possible.
[@4199,BlueVeins] That's the thing, one of the guys I def can't abandon because he's been my boi since day 1, the other idk. The thing is, like you said... if I shun them, it will do nothing to make them less racist. I actually have a friend who is alt-right EXCEPT for the Jewish problem, and that's because I know A LOT about Judaism so I can debunk his Talmud conspiracy on the spot. If it weren't for me, he'd probably be into the whole "jews control shit" but he's not, he just wants an ethnostate
[@712527,AgapeLove] Yeah, I tend to think there's really just very little you can do about it.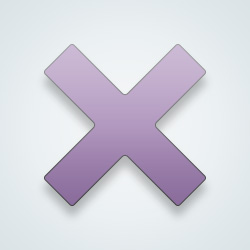 SW User
Well, I wouldn't stop being friends but I wouldn't shy away from arguing with them if the opportunity presented itself. That could cause them to drop me as a friend. Like I wouldn't shy away from telling them that a white ethno-state is never going to happen and is a fucking retarded Nazi wet dream. If they can handle that criticism, we could still be friends :)
You sound like a leftist bigot. Maybe your rightist friends should shun you instead.
[@712527,AgapeLove] That's nihilistic. Everybody's the same and nothing matters. Tell that to a gay couple who were prevented from getting married by conservatives, and allowed to get married by liberals, just to give one example. Liberal and conservative policies affect real peoples' lives, it's not some abstraction unless you're so privileged yourself that it really doesn't matter who's in power because you won't be affected either way.
[@10033,hippyjoe1955] Lmao he's bigoted for not staying in a toxic relationship with people who want an all white ethno state? You have a very weird concept of friendship but maybe you just sympathize with people who hold those Nazi beliefs.
[@394395,satanburger] LOL that is funny af "He's a bigot for distancing himself from racists" is lowkey what he's saying and it's funny you rooted out the essence of his assertion like that
Why is anyone who isn't left.
'Alt' far' extreme' right?

Your labels have failed you
[@327405,theoneyouwerewarnedabout] I am not talking about conservatives, I am talking about genuine "blood and soil" types
[@327405,theoneyouwerewarnedabout] The original author wrote something specific such as "his cousin believes in an all white ethno state" which connotes extreme beliefs in the first place so therefore "extreme alt right." The difference is in the linguistic intent of the use of phrases, which you're reaching to find something to argue over.
---
22129 people following
Community
Personal Stories, Advice, and Support New Post
Group Members