Is complaining and crying about trump all day everyday a good distraction from being a miserable bastard?
The American Institute of Medicine recently issued a bulletin stating that 'Trump-moaning' causes such severe tongue disfiguration that they are now able to lick their own asses!
@
EugenieLaBorgia
Not for the same reasons but your comments many times gives me giggles
I think it's because you're a miserable bastard that you complain all day every day about people who don't like Trump.

Incidentally, he may have just done something good though. I saw an article saying he's likely going to put some tariffs on China. I'd support that.
@
TheOneyouwerewarnedabout
If you're quite done with accusing a complete stranger of trying to sexually impress me, I was hoping you might give me a reply.
I think watching and reading about Trump is hilarious. After his presidency he has a future in comedy.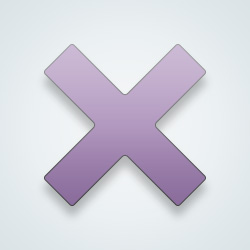 SW-User
Nope those bastards are just whiny bastard bitches
You tell me. You're crying about Trump questions all day everyday. Is it any good? 🤔

Statistics: two questions mentioning Trump within the last hour. Guess who covered 50% of them? 🤓
@
TheOneyouwerewarnedabout
Asshats is always a question about which side of the mirror you're watching. Personally I don't hate Trump. I find him idiotic and moronic as a person, and his "politics" stinks even worse. I think he's a threat to the "free" world. As such you can guess how I look at your little trolling when people ask a question about Trump here. You're trying to dictate what free speech can be made. Good on you, at least we know where you stand.
As for numbers of questions about Trump you'll be right up there, inside the top 10 of SW. 😂
what a big nothing to the Q..
yes or no?
Crying about trump will elevate my misery?
@
TheOneyouwerewarnedabout
We all know you're not really looking for an answer. You're trying to annoy/intimidate the people who dare oppose your opinions around Trump, and create posts about it.
Btw, haven't seen anyone crying about him. B-butt, I do see you cry a lot about people making critical/satirical posts with subjects around Trump and his actions as POTUS.
---
24,382 people following
Community
Personal Stories, Advice, and Support
Associated Groups
Forum Members