This post may contain Mildly Adult content.
All these damn white people...
this is actually wrong, Immigrant whites took civil rights by implementing slavery, and those under the influence of it tried to suppress it until the public started to empathize. This falls under the white mans burden theory that the world is chaos and its the white mans burden to fix it, but this brought issues into countries of people that looked different. White women got to vote in the 1920s, but women of color got to vote years later. In the time before blacks could vote they counted one in three slaves' vote because they believed people of color only counted as 1/3 of a person. Those using persuasion and empathy are the reason our society has so many rights advocates. Those rights werent given, they were fought for until they were Reluctantly given
@
GardenSage
very true, guns are useful to the mentally ill as well of monitored
@
Cow1919
taking them from a blanket generalization like "the mentally ill" is a very slippery slope..
Huge swaths of people are treated for mental "illnesses" such as anxiety and depression disarming these people would effectively remove the checks and balances from the people
@
GardenSage
as goes with those who want Indepencence from learning disabilities
fun fact. Persia's Achaemenid king Cyrus the Great.
carved human rights onto a clay cylinder..
Good for the ancient Pakistanis and Indians..
I wonder how those regions are doing with their civil rights today?@
TheOneyouwerewarnedabout
Well well well the self-appointed liaison to all the wrong doings of the evil white people. Jesus Christ I hope you ain't white telling other white people what you think
This message was deleted by the author of the main post.
Still caring I see....


Fuck off.
@
ZenKitzune
sure I can. Be grateful for anything! Be grateful for everything!
It's literally the only chance you have.
Wallow in your disparity and your life will be defined by that.
You choose your perspective. You choose what defines you.
Are you a victim or are you a hero?
@
GardenSage
I'm all for being grateful for things but I wouldn't go telling someone else I know better for them. I meditate everyday and m happy for what I have, it helps you not to focus so much on what others are doing and thinking..very freeing.
@
ZenKitzune
I'm just voicing my perspective on the matter. I never presumed to tell people how to think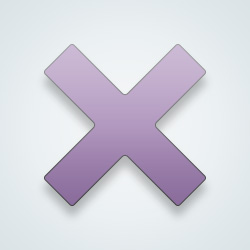 SW-User
Yeah we have a way of making things great after we fuck it up royally for centuries.
@SW-User ummmm lol.. what? The world was chaos.
White people whipped it into shape
Are you done venting now?
---
24,383 people following
Community
Personal Stories, Advice, and Support
Associated Groups
Forum Members