What causes a person to be blunt and straightfoward?
There is a fine line between brutally honest and cruel
The wise know where the line is .
My daughter had to be reeled in on how blunt she was ,,she was honest ,but also very cold ,and I am not with that ,when you lack tact and respect often nothing is accomplished with that .
But the way you say things can be more effective than what you say ,
When honesty is tempered with kindness ,you can teach and encourage .
or you can condemn and destroy and even scar .
You said your Dad had your respect ,and the fact you mention him in such a way shows it .
He must be a wise man ,,able to teach and be honest
Sadly that is a quality many Dads today lack .
But I would say Dad is a lucky man ,he also has a Daughter that know respect .
that is a quality in short supply now days too .
Raise the standard young lady ,the world needs more youth like that
Who know how to be honest ,but kind as well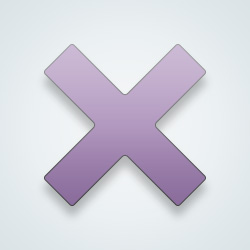 SW User
There's a difference between being honest and just using words to deliberately hurt people. People who do that sort of thing are wretched.
Many times, being an asshole helps.
[@329500,uncalled4] why? When my dad said, Sometimes you gotta be an asshole. You can't be nice all the time.
[@633460,BeautiyRose96] Agreed...but you can't begin there. It doesn't work. Having no filter doesn't impress me; it just means you're an inconsiderate f**k. There's a balance. If someone is referred to as "telling it like it is", I approach with caution. I consider "blunt" to be a pejorative term.
Like everything in life, it's a judgment call.
It depends.

For instance, I tend to be straightforward when dealing with boys who couldn't accept rejection. Sometimes, when dealing with friends, being straightforward can help if you're desperate for them to understand something.
Sometimes people can be like this when dropping hints, or being subtle or tactful, doesn't work. They get frustrated and feel that they need to be harsh to get their point across.

But sometimes, some people will use the truth, or certain elements of the truth, to deliberately cause pain to others.

I happen to think that people who do this aren't always completely honest in every way, because we need to first be honest with ourselves about the true motives behind the things we say and do. But not everyone can be bothered to take an honest look at themselves. They prefer to point fingers at others instead.
I never used to be blunt, I hated blunt people. Now I'm blunt.
i would say it's just the person's personality type. some people are realist, and therefore they aren't inclined to be anything other than pragmatic.
i prefer to be dealt with by, and deal with, people this way, myself.
I don't see anything wrong with that!
[@544672,greatday] I agree. I guess she's asking for the sake of different types of people. Some of us can be sensitive about certain topics. While others can just be cool. We're all different somehow.
It's just his personality
---
21712 people following
Community
Personal Stories, Advice, and Support
New Post
Community
Doing Good
Group Members