I realise i'm turning into them annoying aunts who can't stop talking or posting about their nieces but these lil toerags are forever making me laugh
my 4 year old asked my mom if she knew how to change a diaper
"what the hell's going on in there ?" - niece
Oh god!!!!!!!!!!!!!!!!!!!!!!!!!!! My mother is like that with her granddaughter. EVERYTHING! The little runt does is front page news.
[@607935,HijabaDabbaDoo] Dont get me wrong I like kids! I get on with kids great, but after a while enough is enough! I mean going on and on and on and on!! "Oh she's so clever and smart, just like me, oh how amazing, you know she's so well behaved". Blah blah blah! I'll be honest, the kid gives me the creeps! I like most kids but my sister's kid is freaky.
[@415694,Allelse] 😆 i'm not quite that bad. I only share stories worth sharing.
[@607935,HijabaDabbaDoo] I should hope so! I mean what was it the other day, oh that's right!! she was getting on with some boy from down the road, they're both toddlers and my idiot mother is all "Oh they're in love! They're going to grow up to get married!!". Urghhhhhhhhhhhhhhhhhhhhhhhhhhhhhhhh!!!!!!!!!!!!!!!! Bloody excruciating.
She sounds hilarious and adorable!
oh my fuck im glad i read this! hahaha :D :D :D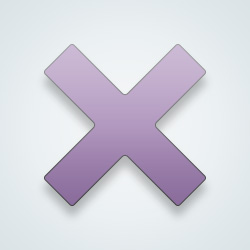 when the toerags will be posting about the mischevious doings of their aunts 😁
---
21739 people following
Community
Personal Stories, Advice, and Support
New Post
Community
Doing Good
Group Members