Ever notice how you have one view/experience of a person and someone else's will differ?
It's, I think, in many instances about communicating your message. I know I've read any number of questions/statements, thought I knew the message being sent, and responded only to find out I was way off base.

Communication is a two way street; but in my view, it's more about the person clearly stating their message. How can I (or anyone) receive the message as intended, if the message is somehow not clear?
[@657416,frequentlyme] I think in this instance you've received me very well. Probably because you've gotten to know me or it's just straight to the point. I can vaguely remember you and I discussing one post I made but the subject wasn't so clear. If you had of been sarcastic or completely dismissive or ironic I may have not entertained expressing myself on such a delicate topic. You were understanding and open to my opinion.
[@305137,Justlilyg] Yep, I try, when not sure, to restate the question and ask if what I received is actually the message sent. I do sometimes though, get a message so wrong that I reply incorrectly/inappropriately. This whole thing (communicating via only the written word) isn't easy. No body language, no eye contact, etc.
Wow! Thanks! That's something I hadn't really thought about... I'm not changing, (I like me, lol), but it's so true. Once I had a nightmare that my hair was growing so fast that I had to use a lawnmower to cut it. (My hair grows fast.) The next morning I was telling my neighbor about it, and she said it sounded like a dream come true to her. (Her hair hardly grows at all.) It just serves to point out what you said, what's attractive/a dream come true may be very unattractive/ a nightmare to someone else.
Exactly. That's why you caught me so off guard. I still have no idea what even happened back there
[@305137,Justlilyg] I'm glad your aware of your behaviour
[@656163,Mushroomfaerie] we've both learnt something about ourselves today, you come across blunt and insensitive at times, and I don't address and ignore things to give people the benefit of the doubt when perhaps if I wanted a long winded debate I could tell them straight away to prevent hurting their feelings later on down the line.
[@305137,Justlilyg] exactly
Are you telling us that everybody is different?
[@688789,FattyMcFatts] is that what you got from that?
Kind of. I also got that reading stuff leaves a lot of interpretation as opposed to talking in person.
[@688789,FattyMcFatts] big time!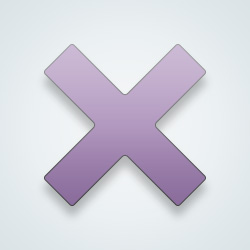 SW User
Did it take you 26 years to come to that conclusion?
Yes. There's someone here who I would love to scream "fraud!!!!".
[@467717,Gangstress] I want to see how it plays out.
[@11509,Quietrumble] lol they always get found out
[@467717,Gangstress] indeed! 🍿
---
21725 people following
Community
Personal Stories, Advice, and Support
New Post
Community
Doing Good
Group Members