This post may contain Mildly Adult content.
Dads please answer this: why don't dad NEVER want their daughters to date but sons can? Why won't you let your daughters date?
Probably because fathers know exactly what teenage boys are capable of since they were the same age. I don't think dating is a problem, but teenagers do not need to engage in sexual activities. Not because they aren't enjoyable mind you, but because they generally aren't mature enough to deal with the responsibility of raising children because they are in fact, still children themselves. Dating should be fine, but teenage boys have one thing on their minds, and that is getting into teenage girls' pants... or anyone's pants actually. They're all hopped up on hormones that are constantly sending brain signals that they need to engage in sexual activity.

They experience this as the need to reproduce is inherently bred into their genes for self-preservation. This is why it's dangerous for teenage girls to go dating. No, it isn't fair, not in the least.

It's okay though. You are young, and you should focus on enjoying your life and all of the experiences that you can. Relationships will come and go in time; best not to dwell on that.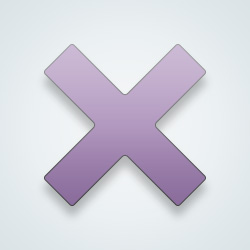 SW User
Instead of teaching their sons to be decent with women..... What a wonderful world.
I have 3 daughters. I want them all to have fulfilling sex lives, whether that means the one from first to last, or a different man every day or even gang bangs, as long as my girls enjoy it I'm happy.
Boys are rough and sweeten up when they begin to date girls

Girls, however, are sweet early and tend to take a turn for the wicked when they begin dating boys
[@677940,ArtVandelay] i hate being female
[@633460,BeautiyRose96] why? I have a daughter and she is my little sweetie pie.she keeps me soft and gentle. I thought I wanted a son, but I couldn't have asked for a more perfect little girl
Sounds like your dad is projecting how he did it, on you. In other words, it's hypocrisy.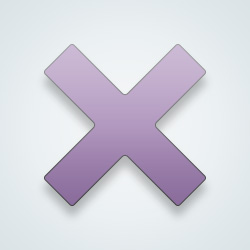 SW User
[@9416,Northwest] exactly
[@9416,Northwest] i hate being female
[@633460,BeautiyRose96] [quote]i hate being female[/quote]

Because you don't think you're free to do what you want? Where are you from?
the old saying goes, a father of a son, only has one dick to worry about, but the father of a daughter has to worry about every dick.

I only have girls, so I can't honestly speak on the matter. I do know that the thought of my daughters leaving the nest, is terrifying for me. It's a little ways off in my case, but I know it's just around the corner, and I will need to put on my big boy pants when it happens. I know it's the natural course , and I can't interfere with nature....as much as I would like to keep them under my wing forever, it wouldn't be fair to them.
Your Dad explained it for you. Part his fears that you can't defend yourself, or will gladly go along, or will get pregnant, or his scared of losing you. The boys and girls here were allowed to "group" date until it was felt they were mature enough to date alone. Your time will come.
[@10489,MikeSp] My foster father was very harsh and brutally honest about that crap and so was my older foster brother. That's probably why I'll never date again. Moms have good men. It isn't fair
[@633460,BeautiyRose96] Life isn't fair. Anyone that tells you otherwise is selling you something. You'll find someone when the time is right. I know that you may want that time to be right now, but it really isn't all that important in the big scheme of things.

You need to find Mr. Right, not Mr. Right-now. And I think that you will someday. You will find someone that will honor you, respect you, and treat you in a manner that you deserve, but you shouldn't try to rush it. Try to work on developing yourself and exploring the world around you. I think that you'll find that love happens when you least expect it, rather than you actively searching for it.
He should teach his boys how to treat women and focus on that MORE than worry about his daughter dating. There is a lacking of "good men" in this world.
Brother will not get pregnant
Sister can
[@672786,account123] I know but parents seem to let the sons get away with a lot of things
[@633460,BeautiyRose96]
Yes true.
[@672786,account123] Why though?
---
Suggested Posts
13206 people following
Parenting & Family
Personal Stories, Advice, and Support
New Post
Group Members