One of the hardest lessons in life is to forgive someone who was never truly sorry
This is such a perfectly expressed sentiment.

For a great part of my life, I carried the burden of memories of cruel children in my own childhood. From the inevitable bullies to people who just enjoyed making sport of others on occasion.

Part of determining to live a life free of regret (which is most liberating and highly recommended) was allowing myself to forgive those I no longer recall by name but more by deeds. They will never know they were forgiven, nor does that matter. Forgiveness allowed me to shed all of the negative influence they had and rob them of the sway they felt that they had gained in my life all of those years ago.
I hope you found forgiveness in yourself? I'd love a complete recap of my time with a person who I truly love, not to find out if her one affair was her only one, I imagine two more, but I also got to learn her much deeper than some and there were parts of her unable to forgive herself for what she went through in trauma. I stood beside her after we parted, but if I hadn't, I may not have seen just how sorry she was.

We are all just people, and I'm sorry you are realing in loss.... I'm sorry it hurts at the very deepest.
Yeah. But the hardest part is accepting the reality that they get away scotfree lol.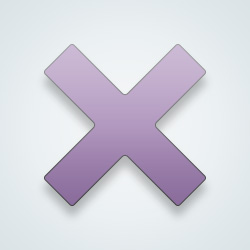 SW-User
Yes, I know. With my family, forgiveness had to be a daily thing. No matter what horrible unfair thing was said or done to me, they were right and I just needed to toughen up.

Ironically, in later years, they hinted that they thought I was too tough and cold.
The best way to do that is to try and find out why they did what they did so you can empathize. Most people aren't cold blooded and calculated. Most people are missing something or lacking in some way.
Forgive ,but don't trust such a person again, is my opinion.
That's possible.
It's also possible to still love someone and realize you must stay away from them.
@
samueltyler2
I am intelligent enough to learn from past mistakes
And i wont bc in the past any time i have they continue wrong me and take advantage without consequence behavior doesnt change
You don't have to forgive people who are not sorry. The burden is on them to earn forgiveness.
When i say I am sorry, I mean it!
that is true.. forgiving some one is not easy
---
802 people following
Life Lessons
Personal Stories, Advice, and Support
New Post
Associated Groups
Forum Members