Teeth sensitivity... why tho?! I hate this!!! I can't est or drink anything without sensitivity...
Peppa
·

31-35, F
Best Comment
Definitely use sensodyne or Colgate's pro enamel or relief I can't remember the name but it's one of the two. When brushing spit but don't rinse the paste away. If it persists try placing some paste directly to the area about 3 times a day, no need to brush it in just apply it like a gel.
Things to be concerned about, brushing too hard especially if it's the front teeth, as the gums really thin there, I recommend altering your technique, medium brush, and holding the brush at a 45 degree angle brushing them the gum up and away the top of the tooth. Your purpose is to remove the plaque, also it may be time to get a clean, a build up of tartar and calculus can lead to sensitivity.

Please try and take these into consideration.

If you don't manually brush and use an electric one make sure it has a small head, pressure indicator, also don't scrub hold the brush on the tooth and gently guide it across, let the brush do the work for you.

Gum won't ever grow back but you can prevent it from receding more by altering your technique...
Best wishes and sorry for my rant.
[@7704,KaysHealingPath] I prefer Colgate pro relief as it appears to work even after its finished. I think with the small changes suggested you should notice an improvement because I think the teeth themselves are being over stimulated whilst brushing... you don't realise but there are loads of nerve endings in the mouth and exposure can just be incredibly painful.
Colgate for taste and overall care
[@305137,Justlilyg] thanks Lily 🤗
[@7704,KaysHealingPath] you're welcome Kay :-D
---
I have to do the Sensodyne thing for a week about every six months. Never had a calcium deficiency it's just the way the enamel is according to my dentist.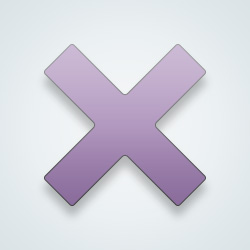 SW User
Drink hella milk and get checked for a cavity
[@10013,Pirate] no cavities - in my 30 years of live I've never had one *knocks on wood*
Ugh. I hate when that shit happens.
I get Tom's Sensitive. Much better that Sensodyne as far as I am concerned. Pricier-but worth it.
[@7789,Elandra77] i don't see the difference I've tried them both
[@7704,KaysHealingPath] Ok, Maybe it is just me- and a person would need to evaluate it on their own. but Tom's works better for me- and my son. I never compared ingredients.
[@7789,Elandra77] I'm glad it works for you.
Being a product of Colgate I'm sure they're very good- I just didn't notice a significant difference for me when it came to sensitivity
---
69220 people following
Experiences
Personal Stories, Advice, and Support
New Post
Associated Groups
Category Members