What its like having a racist friend
My Dad was racist and still had friends of every race. I think it's this thinning trickle down of hate. Where insensitivity turned to humor to cope with a changing society. He told jokes he should have been shot for and ended up getting fired from teaching for being a jerk to female students.

He didn't raise me and my Mom was exactly opposite. She fought for equality. She even got beat up for being white at a rally, but picked herself up and still stood to defend her African American classmates.

I don't have a racist thought in my head. I have a slight fear of men, but otherwise I'm mostly blind to outside appearance.

I think someone should tell her she's not funny. Don't let it continue to be a joke because it's really not. We're definitely still struggling to this day for equality and she needs to change her lens
@
CopperFox420
Thank you for sharing that and I feel that I understand your dad because it sounds kind of like my friend it really is a strange thing to say that shes such a good person she is but she just has that major issue. As a man I kind of understand your fear of men...
I mostly do not associate with woke liberals and by extention it eliminated all racists from my life.
@
MasterLee
Its complicated because when you think of racism you think of hate and shes not a hateful person shes actually very caring but she has this childish aspect of her that is annoying. Its to the point that I could never introduce her to friends of mine she doesnt all ready know.
What about her is amazing ? I'd probably get tired of the racial stuff if it were constant. I have a friend with whom I can make the occasional joke, but it's not all the time. We were going to movie awhile back and I wanted to sit closer to the front. He asked, "Are you feeling the need to talk back to the screen ?"
🤨
@
bushi2020
Racism isn't always openly hateful, that's an insidious thing about it. I've encountered racists who genuinely thought they liked me, although they were just as convinced I was inferior, through no fault of my own, you understand.
I guess the thing is, if the constant racial comments bother you and you told her so, would she [b]hear[/b] you and attempt to cut back ? Or would she make it about you being "oversensitive" ? That's the telling point right there.
@
bijouxbroussard
She would say that I am oversensitive she will give examples of Dave Chapelle and his famous black klans man skit to prove racism is funny or she will talk about the South Park episode that makes fun of JLO. Its complicated because she is a great friend of mine its just strange.
@
bushi2020
That's racist, unfortunately. Not listening but trying to justify being racially insensitive. I mean, she's [b]not[/b] Dave Chappelle. It's like some white people who think they should be able to use the "n" word freely because some black people do, and refuse to understand that it's [b]not the same[/b]. 😳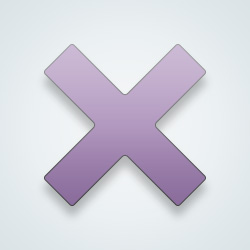 SW-User
I would be offended by her . When she says something like that you should look directly at her and ask her why she says things like that.
@SW-User Cause she thinks its funny. She has told me several times racism is funny and to a extent its true but only if the joke is light hearted and the joke is real. George Carlen said racist jokes all the time but it was ok because it was actually funny.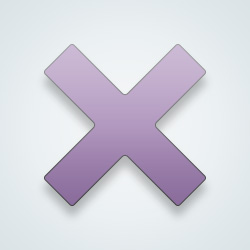 SW-User
@
bushi2020
I don't find it funny at all. You seem like a nice person and understanding as well.
racists can be good friends and wonderful people. although, you say you don't think she's a racist. it's not clear...
You may tell her about how it pisses you off. Just forgive her then because she' s a friend.
She's probably good looking too.
---
6,967 people following
Racism & Discrimination
Personal Stories, Advice, and Support
New Post
Associated Groups
Forum Members