The Yin nature of the Rabbit encourages us to move from our hearts and to stay open to the flow of the Universe.
This Sunday is Chinese New Year.
Yin Rabbit which begins with great aspirations and luck known as the black rabbit/Kidney/Bladder/Winter/Yin = black
The Yin Rabbit is considered a fertility symbol, which makes 2023 also a powerful year to not only start new business ventures, but also, beneficial for those looking to have children, as well as, for people to move in new directions in life.
It's incredibly powerful, so please this Friday - clean, declutter, write want you want to leave behind (burn) and manifest your goals going forward....
➖➖➖
"According to legend, Chinese New Year started with a mythical beast called the Nian (a beast that lives under the sea or in the mountains) during the annual Spring Festival. The Nian would eat villagers, especially children in the middle of the night.
One year, all the villagers decided to hide from the beast. An older man appeared before the villagers went into hiding and said that he would stay the night and would get revenge on the Nian. The old man put red papers up and set off firecrackers. The day after, the villagers came back to their town and saw that nothing had been destroyed. They assumed that the old man was a deity who came to save them. The villagers then understood that Yanhuang had discovered that the Nian was afraid of the color red and loud noises.
Then the tradition grew when New Year was approaching, and the villagers would wear red clothes, hang red lanterns, and red spring scrolls on windows and doors and used firecrackers and drums to frighten away the Nian. From then on, Nian never came to the village again. The Nian was eventually captured by Hongjun Laozu, an ancient Taoist monk.
In ancient times, there is a monster named sui (祟) which comes out on New Year's Eve and touches the heads of sleeping children. The child will be frightened by the touch and wake up and have a fever. The fever eventually will cause the child to have intellectual disabilities. Hence, families will light up their homes and stay awake, leading to a tradition of 守祟, to guide against sui from harming their children.
A folklore tale of sui is about an elderly couple with a precious son. On the night of New Year's Eve, since they were afraid that sui would come, they took out eight pieces of copper coins to play with their son in order to keep him awake. Their son was very sleepy, however, so they let him go to sleep after placing a red paper bag containing the copper coins under the child's pillow. The two older children also stayed with him for the whole night. Suddenly, the doors and windows were blown open by a strange wind, and even the candlelight was extinguished. It turned out to be a sui. When the sui was going to reach out and touch the child's head, the pillow suddenly brightened with the golden light, and the sui was scared away, so the exorcism effect of "red paper wrapped copper money" spread in the past China[103] (see also Chinese numismatic charms). The money is then called "ya sui qian (壓歲錢)", the money to suppress sui.
Another tale is that a huge demon was terrorising a village and there was nobody in the village who was able to defeat the demon; many warriors and statesmen had tried with no luck. A young orphan stepped in, armed with a magical sword that was inherited from his ancestors, and battled the demon, eventually killing it. Peace was finally restored to the village, and the elders all presented the brave young man with a red envelope filled with money to repay the young orphan for his courage and for ridding the village of the demon."
"As with all cultures, Chinese New Year traditions incorporate elements that are symbolic of deeper meaning. One common example of Chinese New Year symbolism is the red diamond-shaped fu characters (Chinese: 福; pinyin: fú; Cantonese Yale: fuk1; lit. 'blessings, happiness'), which are displayed on the entrances of Chinese homes. This sign is usually seen hanging upside down, since the Chinese word dao (Chinese: 倒; pinyin: dào; lit. 'upside down'), is homophonous or nearly homophonous with (Chinese: 到; pinyin: dào; lit. 'arrive') in all varieties of Chinese. Therefore, it symbolizes the arrival of luck, happiness, and prosperity.
For the Cantonese-speaking people, if the fu sign is hung upside down, the implied dao (upside down) sounds like the Cantonese word for "pour", producing "pour the luck [away]", which would usually symbolize bad luck; this is why the fu character is not usually hung upside-down in Cantonese communities.
Red is the predominant color used in New Year celebrations. Red is the emblem of joy, and this color also symbolizes virtue, truth and sincerity. On the Chinese opera stage, a painted red face usually denotes a sacred or loyal personage and sometimes a great emperor. Candies, cakes, decorations and many things associated with the New Year and its ceremonies are colored red. The sound of the Chinese word for "red" (simplified Chinese: 红; traditional Chinese: 紅; pinyin: hóng; Cantonese Yale: hung4) is in Mandarin homophonous with the word for "prosperous." Therefore, red is an auspicious color and has an auspicious sound. According to Chinese tradition, the year of the pig is a generally unlucky year for the public, which is why you need to reevaluate most of your decisions before you reach a conclusion. However, this only helps you get even more control over your life as you learn to stay ahead of everything by being cautious."
➖
"The San Francisco Chinese New Year Festival and Parade is the oldest and one of the largest events of its kind outside of Asia, and one of the largest Asian cultural events in North America.
The festival incorporates Grant and Kearny Streets into its street festival and parade route, respectively. The use of these streets traces its lineage back to early parades beginning the custom in San Francisco. In 1849, with the discovery of gold and the ensuing California Gold Rush, over 50,000 people had come to San Francisco to seek their fortune or just a better way of life. Among those were many Chinese, who had come to work in the gold mines and on the railroad. By the 1860s, the residents of San Francisco's Chinatown were eager to share their culture with their fellow San Francisco residents who may have been unfamiliar with (or hostile towards) it. The organizers chose to showcase their culture by using a favorite American tradition – the parade. They invited a variety of other groups from the city to participate, and they marched down what today are Grant Avenue and Kearny Street carrying colorful flags, banners, lanterns, drums, and firecrackers to drive away evil spirits.
In San Francisco, over 100 units participate in the annual Chinese New Year Parade held since 1958. The parade is attended by some 500,000 people along with another 3 million TV viewers."
➖➖➖
"The Year of the Rabbit holds the qualities of Yin and Water, which are both soft and gentle energetic expressions. While we are encouraged to flow, trust our intuition, and seek joy, we may also find it challenging to make firm decisions, set boundaries, and take leaps of faith when it comes to our goals.
The Yin nature of the Rabbit encourages us to move from our hearts and to stay open to the flow of the Universe.
Rather than pushing forward or asserting what we already know to be true, Yin energy asks us to keep an open mind, stay open to new possibilities, and expand the ideas of what we thought possible.
We are encouraged to keep an open mind and not limit ourselves by restrictive thinking, attitudes, beliefs, or even goals and dreams. By keeping ourselves open, we may just surprise ourselves with the direction our life takes.
The element of water also represents going with the flow, and being more receptive to our higher senses. Last year we experienced the element of Yang Water, which is connected to rapid-flowing water and large bodies of water such as the ocean. Yin Water however, is softer and is connected to slow-bubbling streams, lakes, and rain.
While we can feel more relaxed and calm this year, there is also the tendency to stagnate or perhaps feel stuck in one place. We may find it harder to move forward or find ourselves moving forward quickly and then having a long period of pause.
This is also supported in Western Astrology, as in May, Jupiter, the planet of expansion and abundance, moves into slow-moving and pleasure-filled Taurus, which can encourage us to develop a "stop and smell the roses" attitude.
While we are all in need of some rest and recharging after the years passed, we will have to work a little harder to keep ourselves directed to avoid feelings of stagnation.
Working with the Yin Water Rabbit Energy
As the Rabbit is synonymous with creation, fertility, and rebirth, we may find ourselves birthing something new or clearing space for the new to arrive.
With creative energy high, we can explore new ways of being, think about things differently, or come up with some highly inspired ideas."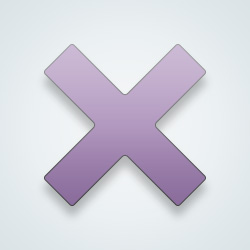 SW-User
🍡An interesting and inspirational read; thank you :) Gong Xi Fa Cai :)
---
166 people following
Rabbits
Personal Stories, Advice, and Support
New Post
Associated Groups
Forum Members