So Joe Biden sends out $1400 stimulus checks, is actually dealing with the Coronavirus so we can all go back to normal...
And many young people and liberals are saying "it's not enough" or when is the [b][i]next[/i][/b] check coming? This is what the Democrats have always wanted. Government dependency, and now they have it.
The government giveth, the government may taketh away unless you comply.
[@1125727,FlowersNButterflies] I wasn't the one who got hostile and made accusations and labels.

Haha!! Blocked for daring to apply liberal rules to a liberal. 😂
Not interested. [@609293,RogueLoner]
[@609293,RogueLoner] I've put up with you long enough. Goodbye 👋🏼.
---
Hypocricy comes to mind...
Did your $1400 bring you back to normal?
[@112526,carpediem] Well in case you haven't noticed, the vaccine is the solution. The stimulus checks were relief for the hard times. Come on man, use your head 😂.
[@876949,latinbutterfly] You ditz. You're the one that said the $1,400 checks were dealing with the coronavirus. Your words not mine. The cash is designed to deal with the overzealous lock downs in blue states.

Biden is doing NOTHING to deal with the pandemic except making things worst. He's letting people through the southern border in unprecedented numbers and sending them across the country. The super fast vaccine development and the rollout that followed were handled under Trump. Biden has done ZERO to deal with it. And you're not a very honest person are you..?

Come on man... LOL
Everything around here is back to normal month's ago
Yes, that's the hypocrisy that exists...
A lot of those people cashing the checks are the same ones who were screaming about the evils of socialism during the election. 🙄
So TRUE! 😯 It was amazing to me how some hung on to every word and overlooked so much of his crap. I'm so glad he's GONE.😏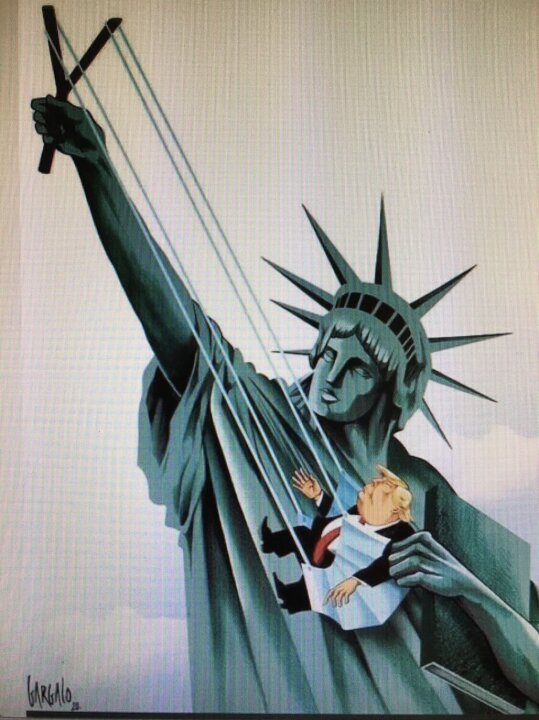 Its hard to kiss Trumps ass though he never gets his own head out of the way where he is kissing his own ass so you never can get to it
---
34558 people following
Embarrassing & Funny
Personal Stories, Advice, and Support
New Post
Group Members