What is the best way to put in a 2wk notice at a job you have only been at for 2mo
I would recommend being honest and saying that you appreciate the opportunities that the position offered, but it's just not a good fit for you right now, so you are regretfully resigning as of (date).
If you feel comfortable, talk to your supervisor about it..."More money, better hours, what I'm really interested in...whatever" and ask "What would you do?" If they're honest, they'll say - I'd take the new job.
[@663519,Mamapolo2016] Try not to burn bridges, you never know when you'll need a port in a storm.
Tell them that you were given the opportunity to interview with another company for a position that you are better suited for.
To be real here, a job you have only held for 2 months won't be making it to any resumes you may have to generate in the future.Split the difference and give them one week's notice.Use the other week to take care of yourself, knowing that you probably won't have any vacation time for a year.Tell your supervisor nicely that you are leaving for the reasons other posters have suggested.
I heard a comedian say his way of turning in his notice was to leave a note on his boss's desk: In two weeks, you're going to notice I haven't been here for two weeks."
A notice period is not enforceable.If you land a new job just write that you are resigning your position and are providing 2 weeks notice.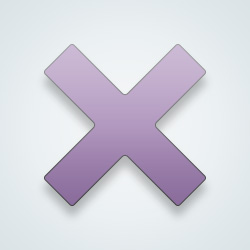 SW User
Tell them you are going somewhere else or movinf to a different city
Just tell them you got an offer for another job, what jobs are they ?
---
10325 people following
Work
Personal Stories, Advice, and Support
New Post
Group Members