This post may contain Mildly Adult content.
Why are people so rude to those who work in fast food or retail?
Because they can be. I think that everyone who works in fast food or retail should have the right to tell rude customers to fuck off. Customer service is backwards. Customers should be grateful to the staff for working so hard at crappy wages to serve them.
@
marilynmichelle
Yeah. Seriously, I think it should be illegal to be forced to be nice to someone who is screaming at you.
@
CountScrofula
And honestly, the customer is very rarely right. I hate that motto. They know little to nothing about the company and how hard I work just to get them their stupid food.
---
I think they don't understand how management is doing their employees these days, not hiring enough help and all of that. I've never worked in fast food but things got bad the last 5 years I worked at the job where I retired and I know other companies are doing just as bad if not worse to their employees.
I don't know where it comes from, but people seem to think it's totally fine to act like they are above people who have lower paying jobs, and just jobs in general that involve customer service.
I'm not sure why people look down upon people in service jobs. Without those people a lot of things would not be possible!

The customer [i]is not[/i] always right, clearly.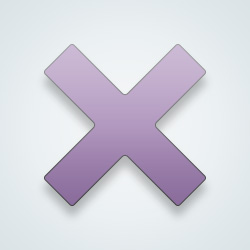 SW-User
Some people feel they are very special. Instant gratification has messed them up to a level beyond fix. Retail or any customer interfacing industry is one of the worst places to work in.
I'm sorry they are that way. I worked in hospitality at your age and it was difficult then too.
Those customers sound like my mom.Yikes.My heart goes out to those in customer service and to those dealing with people who give others a hard time at work.Just be careful because these angry customers are out for blood or to get any discounts/lawsuit they can find just get something out of a horrible situation.
You don't have to work with the public to run into rude A-holes. Drive down a busy street and people just pull out in front of you without stopping, yell and curse at you if you don't floor it when the light turns green etc etc
These places are often understaffed which causes stress to the employees and to the customers, it is all about squeezing the most profit out of business.
---
11,032 people following
Work
Personal Stories, Advice, and Support
New Post
Associated Groups
Forum Members