What if there's no heaven or hell, no religion, no countries, nothing to kill or die for all the people living in Peace ☮️ , living for the day
I like these comments of jesus

1. Heaven is in you.

2. You are from below and I am from above.
The interesting thing about number two is he is standing on earth, talking to his disciples, who clearly had never been to a physical hell.

Heaven and hell are found here on earth. There is a life after but I it's not a judgemental god we serve, it's one who removed judgement at the cross of christ.

Both heaven and hell are found obeying god. Neither is found without obeying him.

Hell is gnashing of teeth and outer darkness, where the worm does not die, according to christ. This is found when all men disobey christ and you attempt to obey him. They will insult you and gnash their teeth at you, like a worm they will continue trying to devour your flesh and tell you your ways are wrong.

The outer darkness is true, because they attack you without, while you are seeking light within.

Peter " heed this prophetic word until the morning star arises in your hheart". This is a christ reference and a heaven reference and a 3rd eye reference. When it receives glory from god.. then the worm dies, because you can stretch put your hand and transmit virtue which awakes those who are not awoken.

The goal of the christian faith is not to get fat and wear nice suits and participate with evil govts and pat each other on the back for your accumulation of worldly wealth.

It is rather to become empty without attachments to the world so you are free to BE A CARRIER AND DISTRIBUTOR OF THE DIVINE EUPHORIC PRESENCE OF GOD.
---
There is this little thing called human nature that will even screw up Eden.
[@396546,sunrisehawk] one law is all it took
Problem is, the people in charge of those religious communities and governments are pretty powerful and they very much like their position.
We would still need to be more collaborative, compassionate, and better at resource/population management.

But it would be nice.
What an empty shallow life it would be.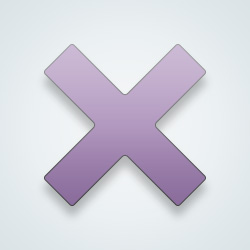 ---
27578 people following
Uncategorized
Personal Stories, Advice, and Support New Post
Associated Groups
Category Members