Question about Covid Vaccine in regards to pain meds
No, but I'm sure his doctor would know about this.
[@868864,HannahSky] Yeah the doctor said there isn't any evidence the vaccine would interfere with pain medication. And there doesn't seem to be widespread reports of it I was just wondering if anyone here has experienced or heard of anyone who's had a similar experience.
Have him sign up for the CDC's vaccine symptom tracking follow up site thing. He should have gotten the url in the paperworkl with his first dose [@232861,MrBlueSky]
[@603039,AbbySvenz] Yeah he got nothing like that everything is very mickey mouse here haha.
RNA changes your DNA, I could see how it is entirely possible for your dad to experience this.
I hadn't heard about this as a side effect, but it's definitely possible. It's new, so there could be interaction with other drugs in general. I read that you spoke with his doctor about it ?
[@328496,bijouxbroussard] I mean spoke to his doctor meaning he called him and got the typical, should be fine, response.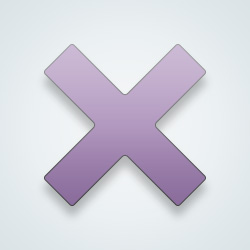 SW User
Oh!

Normally vaccines are researched for years before doled out. We're the dummy run for the future. They'll be finding side effects for years.

Hope dad is ok
[@949508,V00dooCakeNinja] Yes because how many people during vaccine testing were on pain medication at the time? Was that something that had to disclose, maybe that would even preclude them from participating in the research? I mean it may have nothing to do with the vaccine it's just weird I think the last time he took them was about a week before the vaccine and they worked fine and he popped a couple last night and still had no effect he normally one takes one he's never taken 2 before so for 2 to have zero effect is very strange.
I got a flat tyre right after the Pfizer jab 🤷‍♂️
This message was deleted by its author.
[@232861,MrBlueSky] 🤔 it's a Tesla!
[@854658,SamtheDog] DAMMIT MUSK!
I haven't heard of this, but it's possible.
---
27585 people following
Uncategorized
Personal Stories, Advice, and Support New Post
Associated Groups
Category Members