If God wanted to save people holocaust wouldnt happen
I'm just poppin' in to say that if any God exists -- especially the Biblical one -- he's REALLY got to answer for this one:

http://www.nbcnews.com/id/18040894/ns/health-health_care/t/family-sues-after-man-gets-wide-awake-surgery/#.XoUF2ahKjIU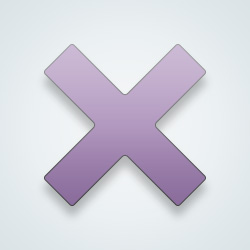 SW-User
I don't believe in God, but I think that if a God were to intervene in our problems then we would turn to him every time and do nothing for ourselves. He would disable us rather than enable us. So to me it would make sense for him to remain passive.
The holocaust had nothing to do with God and a lot to do with Hitler.
@
Queeen
You don't understand the Holocaust. Hitler wanted the Jews exterminated. It had noting to do with God.
@
justanothername
what you said is a fact. what makes you think I dont understand? holocaust is just an example that human power is dominant in the world and any other power is a myth
@
justanothername
and you cant say someone doesnt understand just because her point of view is not like you. holocaust was a very small tragedy in comparison with lots of events in history. and I mentioned it as an example. actually nothing has to do anything with God. 😁
no, it's never been fair, and it never will be. no idea of a god will ever change this fact. it can only comfort you, if you can successfully trade all your logic for faith.
once you will understand you have to go with the flow and you cant control everything. God does nothing for you.
the fight between good and bad is eternal. its when the good ppl go to sleep and the bad ppl are allowed to creep, we get problems.
you can only understand this if you loose someone so dear. you can feel this only If your world is ruined.
---
27,649 people following
Uncategorized
Personal Stories, Advice, and Support
New Post
Associated Groups
Category Members