Do you think traditional media is dying?
Yes, traditional media has an agenda or at least a slant to their view of issues. Fox tells the story one way and CNN tells a completely different version. Impeachment based on a request by Trump to "dog up dirt" on Joe Biden, for example. Neither side can get the story straight but it is very easy to get the transcripts of the conversation and read it for yourself. I lost faith in the media back in the 80s-90s when they did an expose on Chevy trucks bursting into flames in an accident, it didn't work the way they wanted it to so they placed incendiary devices on the truck to make sure the story was told the way they wanted to tell it, not based on facts. The truth is out there, I feel that more and more people are reading things for themselves and not taking the networks answers anymore.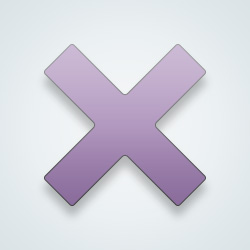 SW User
I think truthful media is dying.
Yes I do...

An area of the 'mainstream media' which I have taken an interest in recently is the criticism of films.

Time and time again we are seeing a huge disparity on sites such as Rotten Tomatoes between the views and scores of the 'professional' critics, and those of the general public. However, you tend to find that Youtube critics and commentators have their finger much more on the pulse of public opinion and are far more likely to give an unbiased review of something.

I think as time goes on this will spread further across media unless producers and production companies start to listen to the public again.
I hope not. Society would be much poorer without the responsible sections of the traditional media providing news they believe to be factual and reasoned argument.
No.
Lot of 'services' out there that are just crap.
May take some a while to realize it but eventually things will level out.
I think newspapers are pretty much dead, but as far as news on television I can't see that dying.
---
27406 people following
Uncategorized
Personal Stories, Advice, and Support New Post
Associated Groups
Category Members