"The best way to stop a bad guy with a gun is a good guy with a gun"
I heard that the Church shooter started screaming like a little bitch once he finally started getting shot at.. He probably thought he'd get taken to jail and get to sit a pretty life off our tax dollars eating 3 square meals a day.. Getting journalists to come in and talk to him and hear "His side" of the story...

Tbh... Everything is easily fixable.. Nobody wants that though.. They secretly enjoy the strife and conflict.. They don't care that it's coming from guns.. They're fucking liars if they say they do...

All the same people blaming the guns today.. Blamed the cops of yesterday.. It wasn't the guns fault when so and so gets shot...

It's dramatic people enjoying the drama and it's sickening.. Here's an actual health care solution..

Mandatory health examinations paid for by our tax dollars that we put trillions into ever year... Every six months people get to speak to a psychologist to help their mental and physical health and better understand where they're at in life.. And learn a thing called EMPATHY... No one is exempt...

But in clause with this everyone will be given a registered 9mm handgun with the right to conceal so long as they are 16 years of age or older... And have passes their most recent psychological exam and passed their gun safety prerequisites for carrying and taking care of a concealed firearm...

These government issued handguns can even come with a preinstalled tracking chip... And every six months people will go in for their psyche and firearm evaluation and bring in their gun for any possible repairs or adjustments needed on it or the tracker...

That or how about all the people who hate guns so much go down and PERSONALLY sign all their rights away to carry them... And start shutting about my rights before you take care of your own fucking rights first..
The good guy with the Gunn in this case shit his pants apparently..
arm them teachers..that coach could of took him out right then and there..
Secure all main entrances to the school with doors that are locked durring school hours.
Fit classroom doors with a sliding steel plate that can reinforce the door.
Install steel doors that can section off corridors.
Hire more than 1 security guard.
Don't sell guns to begin with, then the bad guy is less likely to be able to get hold of one in the first place.
Like anyone can tell whether things are sarcasm or a quick excuse to cover up what they said over the internet.. 🤷 Especially when already being at odds..

Yeah you go do that..
[@370689,OpenArmPolicy] Because no one in their right mind would use Duck à l'orange as a serious comparisson to apple sauce.

Also I'm from the North of England, sarcasm comes as standard.
This message was deleted by the author of the main post.
Which is the good guy and which is the bad?
That alone will stop a bad guy from firing
I just cycle my shotgun. Anyone knows that sound.
How do you determine who is good and who is bad?

It's not like we all have badges.

Maybe some sort of background check into mental health and suitability etc might be a good idea...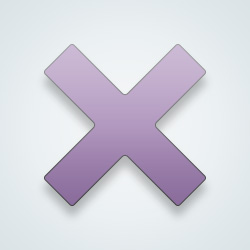 SW User
Saturation bomb the country hes in, that's what usually happens!
Another bad guy with a sword
---
Suggested Posts
27613 people following
Uncategorized
Personal Stories, Advice, and Support New Post
Associated Groups
Category Members