What is the meanest thing someone has done to you, how did you deal with it?
I had kids spread rumors about me in 8th grade because I was new and I had ticked a neighbor kid off in the summertime. They said I popped my cherry with a hot dog, and they got the girl I shared a locker with to put a pack in there and when I walked away the whole class gathered around and the guy I liked threw it at me and everyone laughed and what not. It was so disgusting and cruel and completely false.
[@473468,somethingIsuppose] What a miserable bunch of assholes. I'm so sorry that happened to you 😦 I was bullied alot in school as well but that's next level crap.
[@473468,somethingIsuppose] It makes me sad people can be this way.
[@575634,Selfexpression] yea and the only way i got them to stop was by punching one of the popular girls in the face and making it known that people need to stop fucking with me
Probably when I was pregnant and my OBGYN's nurse was beyond rude to me from the beginning. Everytime I went in she ignored pretty much everything I said, got mad at me for not answering her calls (despite the fact I told her repeatedly I have a job and to call at a different time of day), and when I did answer my phone she'd forget that we'd even talked. I considered switching doctors because of her but I had already had the invasive first exam and I didn't want to go through that again. I kick myself everyday for not changing though, my daughter came out very sick and it was due to my crappy prenatal care.
The meanest things done to me were by my ex. Most people are generally nice in my experience.
[@516380,nudewalker] Same....one of my exes was very mean. There are some lousy people out there, but most people are generally at least civil.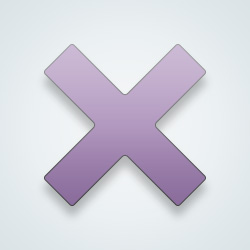 SW User
My sister hit me with a toy car
I was abused as a child and have been attacked a few times over the years, in general people are mean
I think most people are basically decent. You move on if hurt.
Neither nice or mean, self serving
Meanest thing is probably me always landing in the middle of family drama.
---
Suggested Posts
27613 people following
Uncategorized
Personal Stories, Advice, and Support New Post
Associated Groups
Category Members