This post may contain Mildly Adult content.
This happens a lot .. just that the terminology is kinda new. Many fall victim to such bullies who stalk and manipulate the victim and become control freaks ... there are also married couple undergoing such treatment from either. They just go to any extent to emotionally black mail the victim to get what they want.

I see it as human possession of another like that of an evil spirit.
[@329653,RubyReject] Thank you for bringing this topic up... Most need to be educated especially the teens. Parents too are no exception as they fall victim to their Children and vice versa.
[@390760,in10RjFox] yes...for sure.
I was thinking of it though from the point of it happening to an adult and how demeaning it must be. I guess people dont think of it this way.
[@329653,RubyReject] Absolutely. And as a Parent they can't expose their child and try to cover up as much and suffer in silence.
---
I guess i mean more when a person professes love and manipulates the other into the person they want them to be, and control them, and make them feel they can not live without them. Isolating them from family and friends usi g cruel words to destroybtheir self esteem....then build them up again to shoot them down.
Its such a horrible horrible thing to do. Its not about love at all....just control.
people can be manipulative & manipulated.. i definitely was at one point.. managed to break free tho. If someone is vulnerable they may not see the signs tho...

i do agree with u!
Predators. Many here and plenty of people to prey on.
https://similarworlds.com/25-Similar-Worlds/2979146-HOODWINKED-AGAIN-WERE-YOU-It-was-quite-noticeable

Watch out for these people on SW - they are crafty and dangerous-
Absolutely, it's done all the time and in all walks of life. From some documentaries, it's also rampant in the pornography industry.
https://similarworlds.com/16-Parenting-Family/2942608-How-often-have-you-noticed-the-catfish-callers
I don't know the difference between that and just treating someone nice as a potential S/O.
Well with adults it's called manipulation.
[@16806,cherokeepatti] thats part of it...yes.
[@329653,RubyReject] Well there was a co-ed that lived in an apartment next to mine when I lived in the university apartments. One day my daughter told me she was playing outside and heard another woman trying to get this student to move to Houston, telling her things like how much money she could make and that she didn't have to do anything she didn't want to do. I knew just from what my daughter overheard that the woman was grooming her trying to get her into a prostitution ring...she would have been trafficked down in Houston, it's a major sex trafficking city and was even back then. So yeah, she was grooming this student who was legally an adult. I moved away from the apartments and always thought of that student and hoped she didn't go along with it. Was very much relieved to see her a few years later here...she was married and was having a yard sale.
Hahaha. I initially thought this was about manscaping.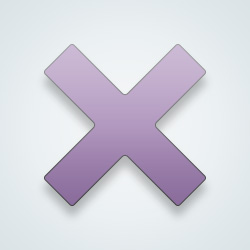 SW User
Very true, this is a huge problem, not just online.
---
24767 people following
Personal, Thoughts & Feelings
Personal Stories, Advice, and Support
New Post
Group Members