This post may contain Mildly Adult content.
I Am Disgusted At Humanity
That is disgusting and I'm not sure shaming will have any effect other than to antagonise him. He clearly doesn't care about what anyone else thinks. In the UK there are now laws which have seen people in court today for spitting and other vile assaults on the emergency services.
This is also a guy who I watched when I was leaving one day, dump his vaccume cleaner out on his front deck. NOT clean it up, and track it all back into his house over the next several days.

Why do I get stuck living next to the lowest life forms on the planet?
@
Earthwrap
This is the kind of person who, if he doesn't start a widespread illness, contributes to it. Go to your local police station and ask who and where you can talk to someone about this public indecency. Don't be cursing or threatening. With this widespread virus and people shut up indoors, the police should let you swear out some kind of a warrant to put a stop to this.
@
MaryJanine
I actually sent a message to the PD online and they ignored me.
I finally confronted him. https://similarworlds.com/677389-I-Am-Disgusted-At-Humanity/3276345-I-finally-told-my-neighbor-not-to-spit-where-we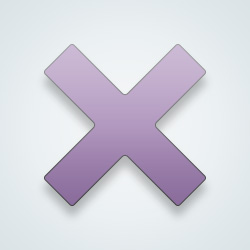 SW-User
That is beyond lowclass and disgusting.
Here is a video of him taking the reccyling out earlier. If you turn the volume all the way up you can hear his nasty caugh and spit right to the tree where I park as he walks.
https://drive.google.com/open?id=1a0n8sYumyPyWn3bCDrTMiwgEayzrzv29
@
Earthwrap
yuck.. yeah I heard it. Didn't even cover his mouth. Wtf is wrong with people?
Fucking nasty. I saw a man do that once when I worked at a hotel. I don't give 2 shits, I told him it was gross and to be considerate of the other guests. Mind you he did it near the bar/restaurant area.
He didn't do it the past 4 days while his fiance was home and now that she is back to work he returns to his gross habbits. I hope to see this marriage fall apart faster than average. It doesn't hurt that they just bought at the height of this housing bubble. He is now out of work and she has a history of living check to check.

I'm still trying to catch him so I can say something but he moves to quickly in and out of his house.
Offer him a Kleenex next time you see him do it.
I'm just going to have to say something and try to be nice about it.
"Could you please not blow your nose out into the air next to our cars, where we park, where we walk, or on our front door?"

it sounds ridiculous just saying it.

We are stuck with these people. They just bought the place next door to us wall to wall and we can't move.
It's called a snot rocket. Not everyone has that kind of gift.
@
Earthwrap
True. I feel that way about getting out of my car in a parking lot and seeing a big slimy wad of chew.
@
Chickie
Naw. Just keeping it real. 🤷🏻‍♀️
Maybe I can film him and put it online with his full name to share with the world.
---
288 people following
Humanity
Personal Stories, Advice, and Support
New Post
Beliefs
Doing Good
Health
Hobbies
Religion
Group Members