This post may contain Adult content.
This is my vent post. You shouldn't read my vent post. My vent post most likely won't be good for your ego.
My vent post is likely to make anyone and everyone upset with me.

With that being said, oh well, I'm barely here on this site as it is anyways. And this site simply exists as a perpetual place of butthurt 90% of the time anyway. Probably because it has that community feel to it. Where if someone blocks someone on the site it doesn't mean everyone else blocked them or felt the same way, and so when they find out so in so went over to the person they blocked's bbq, they feel the extra sting of missing out even if they also didn't want to be around that person in the first place, they still wanted to be around the other ones who showed up.

So yeah, community.

But anyways there's just too much hypocrisy hook him on in the world and it annoys the fuck out of me. And the funny thing is, that it's from both sides on the same singular issue.

So it's like virtually, on an argumentative base, there is no side to pick. Because both arguments are completely hypocritical at this stand point.

Vaccine.

Which logically, there actually is no vaccine at this point. It's all just human Guinea pig trial and error.

With a virus that morphs into some other crazy shit as soon as 19 different pharmaceutical companies are done pretending they have perfected a biological safety precaution for version 1.0 of the virus, but the virus is busy updating itself to version 2.9

I'm sorry but on a logical scale, if you have to walk into a facility and pick your covid vaccine on "variants" A - Z and just hope that you picking C means it will work, that's not a vaccine. Need a tetanus shot? They have that. It's one shot. There's not 19 different ones because there's just one that's scientifically proven to work. Same with polio etc.

Now this doesn't mean that there can't be a vaccine for it someday. But lying to the general populace, or pretending to be smug enough into believing, that there is as it stands a 100% effective vaccine for this rampant virus that seems to not want to go away, is preposterous thinking. By that logic you'd have to get each one of the vaccine shots because apparently that other shot is claiming to be the vaccine too. And the cycle from there becomes never ending.

Another funny hypocritical thing I've seen is people who for years who have talked against concepts like big pharma, trying to impose their "pseudo" intelligence on sites such as this one and Reddit etc.. Seem to be the first lined up to get stuck in the arm with a fucking shot. So big pharma is a conspiracy, keeping people down etc.. but now you you're 100% on board with a vaccine? And don't believe in any of the other people saying this is a conspiracy? You fight them and call them crazy etc. yet you accepted the big pharma being a problem before in your political rants about economics and health care affecting society.

Yet if anything is proof, of a major multi trillion dollar cash in, it's being the pharmaceutical company that's most accepted as a virus repellent. Which is why you have so many claiming that their vaccine to be the vaccine that works.

I'm fine with people believing whatever these days, but it's the hypocrisy I see that always bugs me. Now these are very isolated incidents. But let's talk about the bigger matter. The my side vs your side biggest argument shit.

Where ironically BOTH sides are fucking hypocrites. So yeah that would get the majority of people mad at me. I'd rather put this category as "annoyed" than upset. Lol I don't really vent in public about anything that "upsets" me. That shit I one on one vent to friends.

But hypocrisy is just hella annoying to see being so blatantly thrown out there all the time.

First of all it's mostly a political ideology kind of a thing. People on this ironic "liberal" left side. Liberal if you don't know by definition, means that you're favorable to ones individual rights and freedoms. Who often take a your body your choice on stands such as abortion. Suddenly believing vaccinations should be mandated and what should be put into their body shouldn't be their choice at all??? Like okay. If this is you, and if you bothered to read through all this shit, you would know if it's you. You are a fucking hypocrite.

But does it end there, oh no. The other side is just as stupid and hypocritical as the other side. Again with a MAJOR irony! You all want to fight about your freedom and how you don't want no vaccine no way no how. Inside your body. But want to fight tooth and nail about abortions. And decide what others should do with theirs.

It's the same example. It's super trippy to see an issue like abortion, trickling down the line into the effects of vaccines, and suddenly both sides hypocritically being on the receiving end, of having a taste of their own medicine.

All that shit talking you've been doing to one another for years. You're both the same. The context only had to change from abortion to vaccine. And all you did was switch sides. But you're both fucking hypocrites. And I doubt there's very many who weren't hypocritical at all in these cases. And I'm sure there's even fewer, if [i]any[/i] who would even recognize their hypocrisy, acknowledge it, have eureka moment. And move on from there.

At this stage, no matter your ideology. We are at an impasse. Because everyone's fucked up with their core values on this one.

Humans are a joke.

And it's only the ones who just remain happy in life, and don't get so overly caught up in all this bullshit, who are the real winners IMO.

Because the rest of us, have simply all made asses of ourselves.

Ciao.
I agree that we're at an impasse. I don't know how we're ever going to accomplish anything bipartisan. Too many extremists on both sides of the aisle.
---
225 people following
Society
Personal Stories, Advice, and Support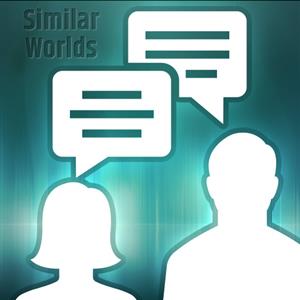 New Post
Associated Groups
Category Members