We don't TikTok with the Chinese lol
Yeah I knew about that. And China has bot farms they are making money on by contracting with some powerful individuals. Why if someone keeps spinning arguments even here I will block them. Could be bots or paid trolls.
@
cherokeepatti
So i dunno if u know but china completely surrounded India to dominate the Asian continent and affect the export of oil going into the West through the Indian Ocean. They called it the string of pearls strategy
So India came up with another strategy called the necklace strategy. It's a good read and interesting..
Do read it
https://timesofindia.indiatimes.com/readersblog/youthwrites/necklace-of-diamonds-vs-string-of-pearls-india-china-standoff-43458/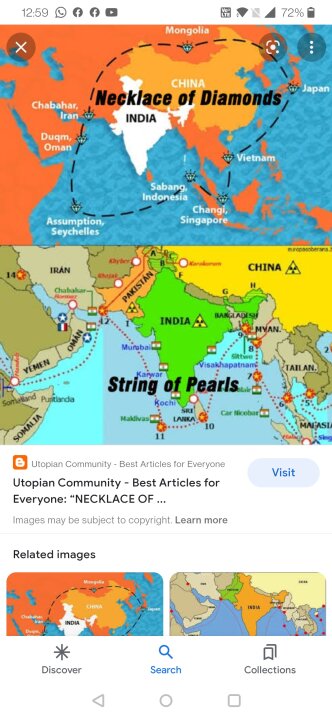 @
Tesla
I will read it tomorrow, need to sleep, it's 2:30in the morning and i need to wake up by 7…
I support Sonam Wangchuk's "Boycott Made in China" movement that started even before Indian government started banning Chinese App.

[media=https://youtu.be/7Zt4fB1lwIo]
I have never understood Tic Tok or why anyone would want to use it.
This message was deleted.
---
38 people following
TikTok
Personal Stories, Advice, and Support
New Post
Group Members