You, my friend, seem to be stuck in an "anniversary" cycle. What terrible events you lived through...and all around this time of year!

I know that you wish things were different, and one such as you, who are normally joyous and love to be surrounded by people, must be suffering a bit.

But...tomorrow we celebrate the birth of our Savior, and when our burdens are too much to bear, He has offered to take them upon Himself. So offer up these feelings to our Lord, and He will dry your tears and lighten your heart.
[@458550,Echoing] Humanity is and always will be imperfect while we dwell on this earth. In your heart, simply add a better prayer to that of your elders...(who don't seem to be too open to the words of the Holy Spirit, BTW).

GIVE all of this to God. He knows you are worried about your husband, and very depressed with the anniversary with which you have to deal, and your husband's upcoming surgery.

I think if God could speak directly to your heart, He might say something like,
"Fear not. I am with you."
[@387713,4meAndyou] you brought tears to my eyes my friend! psstt… God also has given me . . . Good souls like you to help me❣️
[@458550,Echoing] 🤗❤️🤗❤️🤗❤️🤗
Hardly a victim cry. You show so much courage and attitude even as your writing heart wrenching details. I don't know you but I'm proud of you. People don't realize how hurtful they are being when lost in their own insecurities. I encourage you to forgive them and celebrate in some small way that brings you joy.
I would invite you to our home if you were anywhere close. 🤗🤗🤗
[@871066,SwampFlower] 😘 I would come too. You are a special soul that I would love to enjoy visiting with! Have a Merry Christmas and a blessed new year❣️ 🤗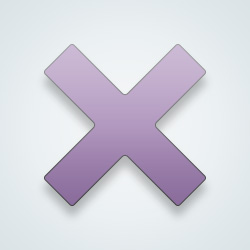 SW User
Have a blessed Christmas, my friend. For me, it's not really the festivities and gatherings that matter. It's about the little baby who came to us for our salvation.....Cheer up!😊 You are doing good.....💖💝
[@556877,chchchChanged] I've already had a chat with … the reason for the season. Cheer up.. I am trying. You.. have a joyful Christmas and many blessings to you in the new year to come!!💗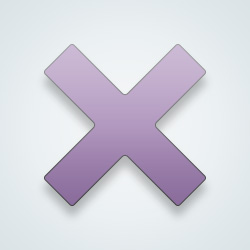 SW User
[@458550,Echoing] hugs and more hugs MB🤗😘 You are lucky to have a hubby to celebrate Christmas with....
My heart aches and breaks for you 💔😢 🤗 not pity mind you, but genuine compassion and empathy. And of course, Love.💞🤗💞🤗
Kelly.
[@701855,Montanaman] Thank you, I was not looking for pity neither... My mind is so full that I can not grasp the .. here and now. I HAD-TO vent.. it was building up inside.. Thank you again Kelly, for your compassion and empathy. I felt it!! 💞
[@458550,Echoing] you are so very welcome and deserving.🤗💞🤗☺️💞
I'm sorry that you're having such a tough time. May the real meaning of this season fill you with the peace and comfort you truly deserve. And though you are experiencing challenges that feel impossible to overcome, know that you are never alone.. You'll make it through.
That I know too[@8959,RedRhapsody] I will make it through..giggling..till next year IF.. I can not find a good answer to this challenge 🤔 Thank you for reading and your thoughtful words. Merry Christmas to you and a happy new year!🎄
[@458550,Echoing] Merry Christmas and a happy new year to you too 🌹
Sending extra hugs your way
(((Hugs)))
I hope you experience some joy in the days ahead
[@645383,HappyMedium] Thank you. To tell the truth.. my baking, the sending of cards and the Christmas tree is my joy! It's not all darkness.. the twinkling lights all around keeps a soft glow of hope going inside me.
I wish you a Merry Christmas and a very happy new year too!
[@458550,Echoing] I love hearing that💞💕💞
Thank you
MERRY CHRISTMAS
---
5549 people following
I Talk to Myself
Personal Stories, Advice, and Support
New Post
Embarrassing and Funny
Health
Group Members