I pick up on vibes, and i feel i know what people will say before they speak!
I've had something like this going on for most of my life since maybe 10th or 11th grade. It all started with a dream I had one night. All I remember is seeing 3 hearts, each heart was above the other and a large heart at top, medium sized heart below that one, and a small heart below the medium sized one.

So whatever grade I was in, we were taking a trip to a local news station. Was probably 15 to 20 of us, in chairs in a circle. I'm sitting next to a lady in blue jeans and listening to what the person was explaining to us, before we could go on the tour. As I'm listening I look to my right where the girl was sitting and looked down... I SAW THE SAME THING I SAW IN MY DREAM!! The hearts were cut out on the side of her jeans toward the bottom. I was scared, shocked, afraid, I wanted to yell. I looked away as quickly as I could. The time frame between the dream and the actual thing happening, was two weeks.

And ever since then, it's just gotten worse. At first it started with, I'd have dreams and then when I'm awake I'll be in a conversation, and what I said in my dream, I'm actually saying. So then I started changing what I say when awake, because in the dream when I would say a certain word, something bad would happen.

Now, it's like, I might think of a word, and not 30 seconds later, someone is saying what I thought. I hate it.
Yeah Im the same, I definitely pick up
Vibes and know stuff also. Weird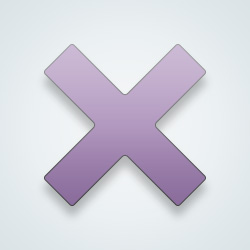 SW User
You might have a psychic gift dear.
Did you play Radar on MASH?
[@1204745,Lust4Life] You don't know MASH? And you didn't know I was going to say that? I'm so disappointed.
[@549497,uncleshawn] I'm sorry, is it English or American?
[@1204745,Lust4Life] It's an old tv show. Never mind. 😘
Ever been tested? A simple double blind test can eliminate self deception. Which is most likely.
Which kind of vibes you experienced from my side?
It's not something I have ever experienced.
---
6614 people following
I Am a Sensitive Person
Personal Stories, Advice, and Support
New Post
Health
Group Members