As of yesterday, I am getting the blue error screen when attempting to turn on HP laptop
One of the best ways to fix this problem is to run a System File Check (SFC). SFC is a Windows system tool that will conduct a complete check of the system looking for missing or corrupt Windows system files. And since these can cause the blue screen of death, it is a very good idea to run an SFC check using Command Prompt.
sfc /scannow
[@467302,iamnikki] great! So you basically have to act as the administrator...coz only an admin has the right to access system files. Get it?
[@467302,iamnikki] please watch this video and do as it says. It'll be easier for you to understand, rather than send me screenshots. 🤗

[youtube=https://www.youtube.com/watch?v=gAps2LzBRVE]
[@372543,Vivaci] 40 mins later and it's on 85 percent 🙄
Restart when it starts very first black screen hold F11 :) use the repair tool
[@17829,TryingtoLava] should I hit refresh PC or recovery manager?
[@467302,iamnikki] recovery manager! :( sorry im late
Is there a "stopcode" shown on the blue screen? It would look like "0x" followed by a combination of 8 digits or letters.

Knowing that might help answer the question.
[@907263,FrozenWasteland] i hit F5 per someone elses instruction. It's up now, what do I do?
[@467302,iamnikki] can you start up a Command Prompt from there?
[@467302,iamnikki] I see [@372543,Vivaci] is helping you. I expect you're in good hands.
Usually you can hold a key to get into the Bios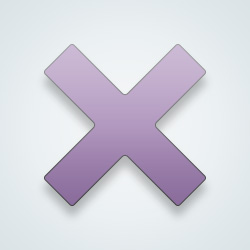 SW User
YouTube often has great help and advice
Oh shit! The blue screen of death.
---
13650 people following
Science & Technology
Personal Stories, Advice, and Support
New Post
Group Members