Can you be in love with more than one person?
It seems apparent you haven't let go of your ex. Why are you still friends with your ex? Is there something there that you can't admit to yourself?
@
Gangstress
I have let go of all of them, and rarely if ever think of them, it is just that odd moment when I reminded of them. I get a warm feeling seep through me like having a dram of whiskey, and can't help but remember the good times.
But never would I go back they aren't a part of my life anymore other than through mutual friends for a very good reason. I still enjoy the happy memories though. Don't you?
@
garmicsmi
things should be left in the past..for me no. There is a reason why I call them an ex. Like an ex addict. There's a reason why I fell in love with someone else. I forgot about my exes a long time ago
Yep I can understand that, I suppose that is why there are some that I had a relationship with that I definitely never want to see again, I just find it difficult to shut the door on all the emotions and people I have me.
I think there are many levels to love, the love we share for friends, family, children which is a level on its own and then our partner who we love like no other..yes we can look at exes and feel love because we remember why we fell in love with them in the first place so I don't think it ever completely leaves you it just drops a level..
It's called being polyamorous, and it's more common these days.
@
BlueClapTrap
Poly is Greek but yeah it means "many love". The idea is they have several partners they love in an open relationship.
What the OP is describing is just having g feelings for exes which is perfectly normal.
Does that make members of Mensa tables then? 😜
You can love as many people as you like. But can you love two people equally? Not really. They say the only love that is equal is the love of a mother to her children
Nothing wrong with enjoying happy memories so long as those involved are kept where they belong, in the past.
Define 'in love' I can love more than one person at the same time as I think most of us do.
Ehically, No. But prospectively Its totally acceptable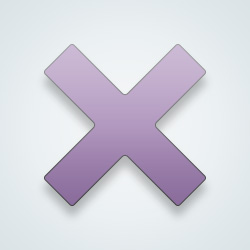 I can only be in love with one person at a time:)
---
50,944 people following
Dating & Relationships
Personal Stories, Advice, and Support
New Post
Associated Groups
Forum Members