This post may contain Mildly Adult content.
How to take anti depressants and still have a sex life?
honestly I have no idea 🤷 I was on anti depressants for like half a year back a few years ago and I didn't find it worth it so I just stopped. I don't suggest calling it quits on anti depressants though lol
Why would you WANT to? Sounds like a win-win to me. You're not depressed anymore, and you don't want to have sex anymore.
[@6579,BlueMetalChick] she didn't say see didn't want sex. She said she couldn't reach climax.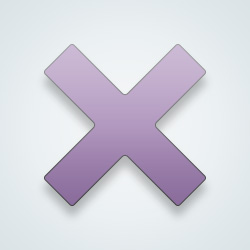 SW User
I don't know if the two can exist together. Anything that blocks how you feel pleasure seems a little suspicious to me.
I spent a month on them and while I didn't have exactly the same issue (I'm male), I did experience some things that were sort of similar and it affected me in roughly the same way as you. I have pretty much the same when I drink alcohol in any quantity. The only solution I found was to vary the times of day I had sex. It wasn't a perfect solution, but it was better.
I've dealt w the same thing. I haven't really found a way to fix it sooo
I have the same problem. It's not that I can't have an orgasm it's just that it takes a lot of stimulation to get there. Also my orgasms are not as explosive as they were before I was on anti depressants. I gave up on sex and now find masturbation a much better way to relieve myself because there's no pressure to preform and I can stimulate myself for hours before orgasming.
takes the edge off of mine - kinda kills desire - but the anger I feel without it...debilitating
Quit them and try keto diet. I was on them for years and quit them and now i cant get enough orgasms
I feel your pain. My blood pressure meds cause E. D. For me.
---
43064 people following
Dating & Relationships
Personal Stories, Advice, and Support
New Post
Group Members