This post may contain Mildly Adult content.
[@9825,abe182] That's so beautiful and very true, thanks for sharing.
[@1657,sensualbeauty1]
quite welcome
[@9825,abe182] Thanks again!!
Such is the curse of those with a big, generous heart unfortunately.
Being a giver, emotionally, enriches others lives as well as your own, but can leave you hurt in the event that things don't pan out the way you'd hoped.
Better to have loved and lost than never to have loved at all?
[@440855,Bullish] Very well phrased my friend and oh so true. Love is definitely a blessing and also a curse for some. All the more reason to secure your heart and try to keep your emotions intact. Thanks for your insight, appreciated.
[@1657,sensualbeauty1] You're welcome. I'm hoping that you're ok.
[@440855,Bullish] Thanks so much, I'm alright my friend, been better but things are OK. Hope everything is well with you.
We always remain hopeful that the people we let in our lives and especially hold our hearts know what a valuable thing it is.
[@553347,curiouscapguy] Yes it is indeed their loss my friend. Thank you, hope your Wednesday is going well.
[@1657,sensualbeauty1] Like most its up and down but home soon. Thanks. Here is hoping yours feels better.
[@553347,curiouscapguy] I'll be OK my friend, always the optimist here. Rarely will you see anything else but a smile. Just have to deal with everything happening in my life. Glad to hear all is well, ups and downs are just what makes our lives interesting and more challenging. Take care and thanks again.
[@555717,clamenza] I remember this classic movie with Warren Beatty and Natalie Wood called Splendor in the Grass. Watching it in my 20s and it was such a beautiful but sad story. All about passionate obsessive love. Read the poem it will touch your heart. I posted it when I was on EP. We never know when love will come knocking at our door.
[@1657,sensualbeauty1] True. Never know . 😉
[@555717,clamenza] No we just never do.🤔
Time does heal. One painful day at a time. A little less pain every day
[@38051,Atrevido1] Each day hopefully will heal a little more but unfortunately those invisible scars remain intact.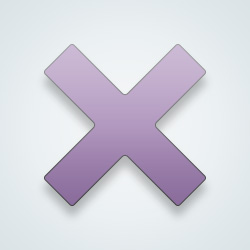 ---
7847 people following
I Have Random Thoughts
Personal Stories, Advice, and Support
New Post
Group Members