Name a song that has the lyrics "make it' in it.
[media=https://youtu.be/xQUnN-fZsHM]
---
[media=https://youtu.be/s0KXV0gB0dw]
Help Me Make It Through The Night.
[b]Auctioneer - Leroy Van Dyke[/b]

Will you gimmie thirty make it thirty

To make it thirty-five to bid it a thirty-five

Will you gimmie forty make it forty

To make it forty-five to bid it a forty-five

To make it fifty-five to bid it a fifty-five

https://youtu.be/pPqzfiesoJY
Grateful Dead : Franklin's Tower
[sep][sep][sep]
[i]Some come to laugh their past away
Some come to make it just one more day
Whichever way your pleasure tends
If you plant ice, you're gonna harvest wind[/i]

[media=https://youtu.be/vcR209mYel8]
And it doesn't have to be the name of the song, just lyrics together in it.
[media=https://youtu.be/l8sz_7TPWE0]
Oh wait, here we go!

https://www.lyrics.com/lyrics/make%20it

[b]Search results for 'make it'[/b]
Yee yee! We've found 1,343,904 lyrics, 89 artists and 50 albums matching make it.
@
ElwoodBlues
Bloody computer algorithms! Something has to be said for allowing old fashioned brain power to twist and turn and agonise, to achieve but one respectable answer. There's a certain joy in that which will be retrospectively appreciated when machines akin to HAL9000 run the majority of the show, leaving the working classes to vegetate whilst performing menial low paid tasks for wages synonymous with third world labour. The middle classes would maintain the machines and the higher echelons would live on share bonuses, blissfully unaware of anyone else's reality, as they would be housed in an exclusive haven, privy to clean air and an idyllic turquoise, unpolluted sea view. Coz that's where it's all goin'...mark my words....with yer confounded algorithms and yer artificial whaddayamacall it!
@
Orpheus
So you're saying
[media=https://youtu.be/hXn9ZKPx6CY]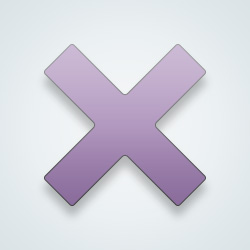 SW-User
David Naughton "Making it" (very old school song)
https://zoom.us/j/3633208943?pwd=UVVNQ0VkMTlnKzl2WEZkSTJTV1pEQT09
[media=https://youtu.be/XDke-c1k8Sw]
Slipknot - Duality

[media=https://youtu.be/6fVE8kSM43I]
---
67 people following
Song Lyrics Quotes
Personal Stories, Advice, and Support
New Post
Associated Groups
Forum Members