If we want to build a functional democracy, he argues, we need to dismantle the notion of meritocracy, and orient our politics around a renewed sense
Even if we did accept the concept of meritocracy, we don't currently live in one. People who work as hard as they possibly can are given nothing while lazy fat fucks born into wealth never work a day in their lives. And when those wealthy shitheads fail, it's up to everyone else to bail them out.
[@6579,BlueMetalChick] You don't need to remind me, but See the shitgoblins who I grew up around in this country actually seem to think if it's not a meritocracy its close to one when it could not be further removed from one.

but honestly I take issue with the idea that meritocracy is a goal we should aim for at all!!!!
[@10406,BetweenKittensandRiots] I guess if you say it enough times people forget that it's bullshit.
[@6579,BlueMetalChick] Honestly I don't think my High IQ or intelligence is really a product of "Superior deserving" than everyone else I mean I did WELL on the G.E.D and probably would have on the SATS as well if I had actually taken them back in the day but again I left school because I found Academia to be a bunch of bullshit I didn't want to deal with.

and I still feel that way with packages I need to mail off to amazon but can't currently because of the fucking snow because I still need more lessons behind the wheel.

School forces you to learn a lot of arbitrary bullshit that even if you end up with a STEM degree will not be relevant to your actual job unless you're aimining to work at like Space X.

I was born lucky to the right family to make me think and reflect on the world and think critically.

its no better than royalty or being born to a kings family.
---
10171 people following
Politics
Personal Stories, Advice, and Support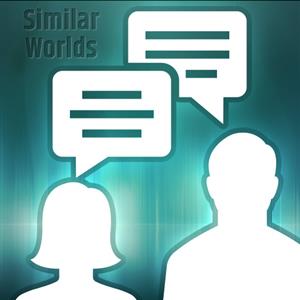 New Post
Associated Groups
Category Members