When Does "America First" Mean Sending $100 Million in Medical Equipment and Supplies to Italy While US Hospitals Go Without?
It was never America first even during his election campaigne as a lot of his online canvessing was done by employees in the UK!!!!
@
windinhishair
Not when its been reported he has an extrme cough and his voice doeszn't even sound like he's had any sort of cough.
The thing is Boris is a massive lier and has been his undoing thoughout all of this
Well at least he's putitng in place a lockdown for longer and here our lockdown is a complete free for all
@
milkymum1
Boris was late to understand (if he does even now understand) and late to act. Just like Trump.
@
windinhishair
He took it as a joke and still was last week,
Boris is from the old thinking of the Empire and goes by that ideoligy thats why he made us all like foot soldiers and cannon fodder
oh he understands fully well but he's looking at saving money and the more people that die that are old or sick means less money the state has to pay out.
Well, you see, "America" only means conservatives and they're obviously not affected by the virus, being as it is a hoax and all. So, checkmate.
@
windinhishair
If so, I hope they have the good grace to suffer in silence and not bitch and moan about how nobody saw this coming and how awful people are for telling them "I told you so, dipshit" over and over again.
But, that will never happen with the perpetual victims crowd.
@
daisymay
I believe the red states will have a much higher percentage of dead people from this virus than the coastal states simply because the south and midwest don't have any decent hospitals and the doctors who practice there are marginal to begin with.
@
independentone
Maybe. If they don't it will be a "miracle" and if they do it will be because of "the gays" or something.
Either way, they'll still be banging the drum about the hoax the Democrats made up.
Ultimately that would not have mattered much either way. Here is a video that explains why. I am curious what Trump got in exchange for this stuff though.

[youtube=https://www.youtube.com/watch?v=BZNn2Ag4iTg]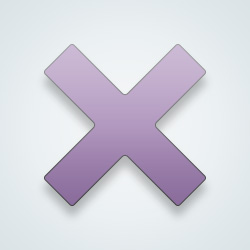 SW-User
And then has the nerve to question New York City's need for 30,000 ventilators.
He sent supplies to China in February too
@
JaggedLittlePill
Yes, he did, while he was calling the virus a hoax and losing valuable time to prepare the nation for what was coming.
But remember the only state that has gotten anything is Florida who refuses to shut things down.

And his cult believes this is ok because they don't grasp how the federal governemnt is supposed to help during a crisis.
@
windinhishair
Uhm maybe 1 state. Not sure which that was. Illinois has received nothing. Likely because Pritzker isnt kissing Donald's ass.
@
JaggedLittlePill
I believe it was Illinois that has received little or nothing. Because they have a Democratic governor. So let those people in Illinois die and save Texans and Floridians.
[c=#008099]
There's an Election coming up in November and adding that bouquet of caring to a country in need will boost Trump's ratings in America, as he shows the world what generous guy he is at his core. The reason New York State never got the medical equipment on time is because like Michigan, they are not Republicans.[/c]
@
swirlie
Except he carried Michigan in 2016 and needs it again this year. But Trump can't avoid his nastiness even if it could cost him later. He is just a fundamentally nasty, evil man.
@
windinhishair
[c=#008099]
Good point!
From here on in, I shall refer to President Donald J. Trump as
[/c][c=#BF0000]Doctor E-ville[/c]👽️
---
16,240 people following
Politics
Personal Stories, Advice, and Support
New Post
Politics
Associated Groups
Category Members