I KNOW that teeth fetishes aren't a thing. right????
To feel good with no teeth is good. To like the looks of a person with no teeth is prinsipially the same as liking a person without hair or a dark or blonde hair. If that is a fetish it is not dangerous or criminal.
If you don't like it. It is your problem.
@
Celia

you literally said it yourself
@
Celia
I totally agree with you. Having dentures and preferring to go without them is a personal choice, which should be respected. Also, if someone wants to have their teeth extracted, instead of going through the pain and expense of trying to save them, that should also be respected.
Hi Celia, I'm 23 years old and I'm gummy since 2017... All the time since my full extractions I've been experienced a great troubles with getting used to my dentures. I stopped to wear them at home and used only for going to work or so. And since last year's end my dentures stopped to fit and I couldn't receive a new ones in time. So for 7 month I'm completely toothless...
I feel very good except for troubles with eating and speaking, but anyway I'm seriously considering to live on toothless...
Maybe you can tell me... I don't know how long ago have you been living without teeth, but I can see that my mouth is becoming sunken more and more, and my chin... like witch's. Will it get worse with the years, or maybe it will stop at some point? Maybe it's better for me not to leave out my dentures?
Sometimes I think that my mouth is completely sunken, but it gets worse and worse ...
And as for my diction ... will it get better, maybe in a few years? My boyfriend likes my appearance and the way I lisp and babble with my toothless mouth, but my colleagues sometimes cannot understand what I'm trying to say (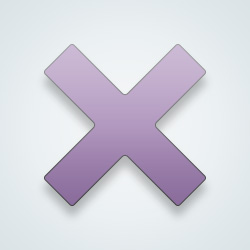 SW-User
You are really sick in the head and need counseling
What the fuck did I just read
---
84 people following
Dentures / Toothless
Personal Stories, Advice, and Support
New Post
Associated Groups
Forum Members