Why is your favourite color your favourite color?
Huh... I never thought about that. So I'm going to see if I can figure it out now.

My favourite colour is [c=BF0000]red[/c]:
It's not light or dark but can be more easily made to work with darkness.
It's a powerful colour and I'm more attracted to dominant women.
Pretty much anything looks good in that colour. although I'm probably biased about that last one, I mean it's my favourite colour so it makes sense that I'd think that.
it looks wayyy better than all the other colors
Idk... just something about the color purple speaks to me. Also while it has nothing to do with the fact I like the color, I've been told my appearance makes me look like I could be blood related to the artist formerly known as prince.
its cliché to say this but green is my favorite color because when i'm in nature is when I feel where I belong and green always makes me think of nature.
My Favourite Colour is my Favourite cuz I'm attracted to it.
Why is your mom in my bed OOOOOOOOOHHHHHHHHH
@
DiliMarky
because your mom have been in my bed for 22 years and you are my lost son. I am happy that I found you. Your mom had been very hot and all the jewelleries you see on her, it was for everytime she gave me a blowjob.
@
trotskyaxn
*Jewelleries* You should of spent them 22 years learning how to spell
OOOOOOOOOHHHHHHHHHHHHHHHHHHHHHH
It matches pretty well with any color. Grey if you're wondering.
Black because its classic and looks sharp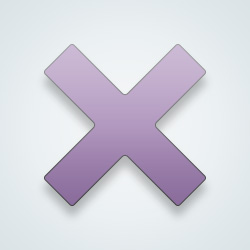 ---
29 people following
Colorblind
Personal Stories, Advice, and Support
New Post
Associated Groups
Forum Members