I had to step in and put a cat down today.
Tough thing to have to do. Thinking of you on your dads date
---
I'm glad you did the right thing. Cats are so stoic, they don't really let you know when they're hurting. I'm sure the cat didn't feel well. Thank you for helping in the way you did. And I'm sorry for your panic attacks and depression. We can talk about that. 💗
I do ,I dig a hole ,I put its bedding in it
I make the cat or dog comfortable and I shoot it
pull the plastic in ,fill the hole ,put a stone on it so other animals wont dig it up
and I cry like a baby ..
I hate it ,,but we have lost our way ,,when something is suffering
watching it suffer is not humane
Its being to selfish to let it go
[@9499,rckt148] Shooting all the strays you see? My God, man. 😭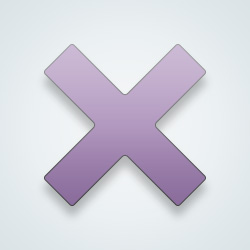 SW User
[@417971,LadyGrace] my head hurts
[@417971,LadyGrace] If you read my other posts I said ,I say things sometimes I don't mean and I repented for saying it
But the farmers here who are losing chickens ,their live stock attacked
I take it you don't know that as few as 5 cats can take down a goat and kill it ,,then they feast
Maybe more people need to read what stray cats have done to Australia
I am frustrated ,my kid is housing ,feeding ,getting them fixed and shots over 35 cats ,,she rescuers them
but now she is stuck with all those cats ,or she can pay to put them down ,which she would never do
You just have to be in my shoes I guess to know what I would say such a thing ,but I did say I didn't mean it ,,I don't just kill things
but someone else sure will ,I promise it wont be humane ,they will let the dogs and shot guns go on them ,,it is was my live stock ,I would too
You don't know what a problem they have become
This just makes me sick!!!!! It's good you helped the poor darling, but I'm outraged the way it was done, and so SLOW!!! I'm not for shooting an animal, either. The easier and more humane way is to take the poor thing to the VET and have it peacefully go off to sleep. I just want to cry.
[@417971,LadyGrace] Sister ,I am sure like me ,you were raised old school
we had 1 Vet in the county and he worked on horses and cows ,no one wasted time on cats and dogs ,if they were sick or injured ,you shot them
And with a shot through the brain ,its quick and painless ,,
MY daughter worked for animal control ,and all the healthy cats and dogs destroyed everyday ,just because no one is adopting them would blow you're mind .
The lady here was trying the best she could I guess ,even getting it to take a whole pill ,organs shutting down hurts ,I know that is what almost killed me in February ,me shooting an animal in the head is far less painful then that ,,and I agree the shot the Vet gives them seems the most humane way
But when you are already struggling taking care of YOUR REAL family
and all the strays people abandon ,the expense sometimes is more then you can swing
When my daughter spends $300 for an iron shot ,and the Vet guilt's her into buying the cat expensive cat food too ,,
And she still hasn't brought me my rent for MY LANDLORD ,,I wanted to shoot her ,,she used my money and made that choice without asking me
She is a nurse ,she could have given the cat the iron shot herself but of coarse she was not certain without blood tests what was wrong .
We live in a world where people have trouble getting to the doctor and paying for food and meds ..I am not going to split hairs when it comes to taking care of people ,,or doing the needful thing ,I will shoot a sick and dying animal ,thats how I was raised
[@417971,LadyGrace] it crushed my soul. Believe me, I would never do that to any animal that I could have taken him to the vet. She wouldn't let me take him to the vet. I was crying the whole time. She doesn't need any animals. I kept telling her that the cats organs were shuting down, thus the smell. I prayed so hard to St Francis that she wasn't in any pain. I didn't want to do that, but I didn't want to suffer any longer.
[@507791,melissa001] I understand and I actually wept for you and the cat for two days. You did the best you could, thank you. I just couldn't understand why she let the cat suffer so slowly, when she could have put it to sleep at the vet's. That was so inhumane, but thanks to you, it's suffering is over. It just really broke my heart, but am better now, and I hope you are, too. I know how hard that was for you. God bless you. ♥️🤗
Thanks for the BA ,,,but I am sorry you had to go through that
People think I am heartless
I have just been the one elected to do it to many times
I have a tender heart I grieve when I kill a deer for food
something gave its life for me ,,but in the end I am also helping keep the herd health ,to many bucks lead to over population ,disease and them dying of much worse things then me
I won't take a life to defend my own ,but I will in a heart beat to save someone elses ,,life it precious to me
I hate when I lose people I love
but when its their time ,,wanting them to hang on is selfish
I would not want them to beg me to keep suffering if it was me
Thats what I tell myself when I pull the trigger
Sometimes love has to be tough ,and I have to live with that
[@9499,rckt148] how old were u two?
[@507791,melissa001] this was only a few years ago ,,he was like 52 ,I was like 57
[@9499,rckt148] I had to do that for my sister. She was in a coma after going into septic shock. She was 39, I was 38.
thank you for doing the right thing by the poor animal.

it's a hard thing to do - but having done it not too long ago there is no pain, no long drawn out suffering.

I'm getting a little cloudy eyed thinking about it - it's so sad.

it is the dirty secret they forget to tell you about having a pet.

they die. and sometimes we have to help them.
We would just shoot them.
thank god you were there to properly poison the cat.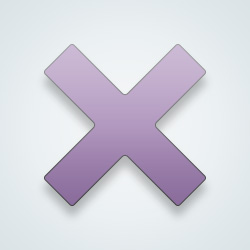 ---
14395 people following
Pets, Animals & Nature
Personal Stories, Advice, and Support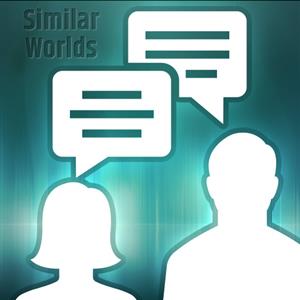 New Post
Group Members