How eclectic is your music taste?
I only like music made with instruments, electronics and voices. So… I'm pretty boring.
Lucia popp. Csny. Tool. Judy Torres Hector Lavoe. Tiesto. 3 Doors Down Metallica. Samsara Blues Experiment . Donovan. Harry Harrison. Mariah Carey . Jason Aldean. Biggie Smalls. Nas ......I could go on and on. Every classification of music
I love all kinds of genres of music!! My fave is metal, i have to admit! Have you listened to Whiskey Myers.....country rock
Basically, everything from the ancient tribal like Heilung and NYTT Land to hi-tek trance and psycore, from around the world. Couldn't tell you much about pop, though, too much out there to narrow it down to 40 or 100.
Quite a bit I think
Rock
Jazz
Metal
Funk
Hip hop
Instrumentals
Videogame & movie scores
Etc...

From Mazzy Star to Mastodon. I won't do pop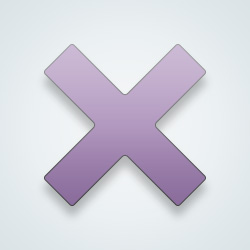 SW-User
It's pretty varied. I don't many people who like classical, jazz, hip hop, EDM, [i]and [/i]early 2000s pop music. 😅
i have a wide variety of music i like :) all kinds, but especially older stuff from the '60s to '90s
My playlist is kind of all over the place
Vivaldi, Frank Zappa, Depeche Mode, Wham, Lesh, The Eagles, Marianas Trench, Illy, Gloria tells, Clean Bandit, Chris Rea, The Knocks, Pink, Sky, Baker Boy, The Wolf Brothers, ELO, The HU, Jamioquai, JaxJones, Caravan Pallace .

Ugh. Too many to go through.
@
Zaphod42
Nine Treasures?!
Not heard of them....thanks .
Will do 👍
@
Zaphod42
yeah, i LOVE throat singing. I got a thing for deep base sounds in music 🤗
I thought you might like! Praise for a Fine Horse is one of my favorites from them. @
OogieBoogie
Everything from Leonard Bernstein to LL Cool J.
---
100,000+ people following
Music
Personal Stories, Advice, and Support
New Post
Associated Forums
Topic Members