I don't know about you, but I'm never quick to take advice from unhappy or resentful people. It's not as if it's worked for them, right?
After a deep thought- you aren't wrong, I can't deny. The one with experience only can understand and advise better.
[@1098989,Donotfolowme] Definitely. I understand you learn a lot from a past mistake. But people seem to get a thrill over taking an experts stance when they have no reason to.
[@1064814,WintaTheAngle] oh of course they do, who doesn't like free respect and attention and then words are cheap.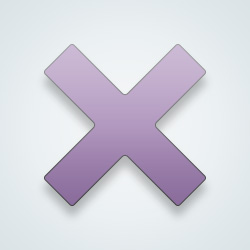 SW User
I listen to everyone and then I use my own counsel to make my decisions. People may have failed in their ventures or let their lives get bitter, it doesnt mean they don't have anything valuable to say.
Lol, the best sort of people for marriage counselling are 18 to 21 year olds whose only experience of marriage remains taking their kit off (for free) for the pervs of SW.

You'd be amazed at how much they know about your particular set of problems in life - right before they block you because you don't particularly like their choice of a red skimpy outfit that they posted themselves in and asked for opinions on.

Don't ask for it if you can't take people who disagree with you then, hoe!!! 🤣
[@421598,Becksta] Ha! You're absolutely right.
[@1064814,WintaTheAngle] It still tickles me that this member still plays the victim card in what happened despite the fact that she blocked me just before Christmas over it.

The other one that I particularly find amusing is the popular one who thinks that I can scrub off sickle cell anemia. This one is particularly amusing because going without treatment leaves my nails discoloured... but the treatment for the condition also discolours my nails, too.

The only choice I have is if I want brown nails or blue nails. If only I hadn't blocked Dr Popular... I could have asked for professional advice!!! 🤷‍♀️ 🤔
I agree. Its detrimental. If someone trusts you, you owe it to them to be supportive of THEIR thoughts, not try to force your failed, flimsy beliefs on them.
---
27439 people following
Miscellaneous
Personal Stories, Advice, and Support New Post
Category Members