I Am Trying to Educate People About Alzheimer's
Curcumin May Prevent Alzheimer's And Boost Longevity... Interest in a possible effect for curcumin, an extract of the herb turmeric, in preventing Alzheimer's Disease has been sparked by the observation that Alzheimer's is rare in India, the country with the greatest consumption of curcumin. Curcumin appears to me to be the herbal supplement with the most broad array of health benefits, and I take two capsules a day.

http://www.lef.org/news/LefDailyNews.htm?NewsID=10980&Section=AGING&source=DHB_110406&key=Body+ContinueReading&utm_source=DHB_110406&utm_medium=email&utm_term=Aging&utm_content=Body%2BContinueReading&utm_campaign=DailyHealthBulletin

Buck Institute finds secrets of longevity - in roundworms

Guy Kovner, The Press Democrat, Santa Rosa, Calif.
Knight Ridder/Tribune Business News 04-05-11

April 04--Yellow dye commonly found in science laboratories is a fountain of youth and staves off diseases like Alzheimer's, at least for microscopic roundworms, scientists at Novato's Buck Institute reported.

Coming in a close second as an agent to extend worm longevity is curcumin, the active ingredient in the Indian spice turmeric, a far more palatable and accessible substance.

It will take years and not-so-small fortunes to determine if the dye, known as Thioflavin T, or the spice associated with curry have a similarly salutatory effect on humans, the experts at the Buck Institute for Research on Aging said.

But their findings, published last week in the prestigious journal Nature, point out an "exciting new avenue in the search for compounds that both extend lifespan and slow disease processes," said Silvestre Alavez, a Buck biochemist.

Alavez, who earned his doctorate at the National University of Mexico, two years ago noted a link between the dye -- used to mark clumps of misshapen proteins associated with Alzheimer's -- and the disease itself.

It took two years to determine how the dye works wonders in millimeter-long worms known as C. elegans, which are ideal for longevity studies because they live for only a few weeks.

By slowing the process of protein malformation, the dye extended the lifespan of healthy worms by more than 50 percent and curbed the disease in worms bred to mimic Alzheimer's, the study found.

"It takes you by surprise initially, then you realize that makes sense," said Gordon Lithgow, a Buck faculty member who credits Alavez with the "breakthrough concept."

The dye study also supports a broad-ba<x>sed effort to combat degenerative diseases, such as Alzheimer's and Parkinson's, that threaten millions of aging Americans, Lithgow said.

"We think the central focus should be on the aging process itself," he said.

The dye study cost about $250,000, Lithgow said, a reminder of the high stakes in scientific research. "You definitely take chances," he said, noting that some studies merely "run into the sand."

But the institute's expense pales compared with the $170 billion a year cost of Alzheimer's disease in the United States, a figure expected to hit $500 billion by 2050.

For Alavez and others involved in the dye study, getting a paper published in Nature can be a big career boost, Lithgow said.

Alavez said he hopes to return to Mexico City and establish an aging research lab there.

Research on the yellow dye and related compounds has already moved from worms to mice, and there are human trials underway using curcumin to treat conditions such as colon cancer, rheumatoid arthritis and depression.

To see more of The Press Democrat, or to subscribe to the newspaper, go to http://www.pressdemocrat.com.

Copyright (c) 2011, The Press Democrat, Santa Rosa, Calif.

Distributed by McClatchy-Tribune Information Services.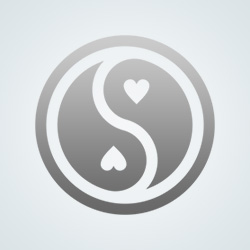 fieryfun
I am also very interested in health and longevity and am glad to see current findings shared. Nutrition is a critical pla<x>yer and your post is spot-on!
---
44 people following
Alzheimer's Disease
Personal Stories, Advice, and Support
New Post
Associated Groups
Forum Members