@
morrgin
I do agree....morally this nation is in a slide...and it's not uphill. but does that equate to illnesses like autism? Probably not.......though depression may be a totally different story.
ADHD or not--you've got a great head on your shoulders. I don't think I'd worry about myself nearly as much as you may do. Trust me.... I talk to a lot of people and of them---you're the most normal I've talked to for a loooonnng time.
@
Pianist1234
Your just ignornat disorders don't have a certain locality and it's probably more common than you think.
so you got this far having forgotten, whats it like now you have remembered? I just sayin english
@
english
Now I can do things differently that have been shown to work better for people with ADHD. I have to do what works for me instead of always trying to do things the way most people are traditionally taught. Like most people accept that to get something done you have to sit down, focus, and stick with it until it's done. Another approach that works though is to take frequent breaks but do keep going back to it. Another one is like if there is a speaker and I have to pay attention I quietly doodle and because my attention is sparked by drawing I'm also paying attention to other things as well. Does this make sense?
Kind of makes sense when you think about the fact that what happens to up growing up is what feeds into our permanent personalty
@
Subsumedpat
I don't think anything happened to me growing up that caused it. It's always how I've been.
That must make it hard to get out of Powell's in timely fashion....
@
Harmonium1923
Very true. I get lost forever in there. Thank goodness reading is my hyper focus. Although it gets frustrating that I always misplace my books. So I have at least 5 different books I'm currently reading. If I lose one for awhile I can always pick up another one somewhere in the house.
My wife has severe ADHD so I understand about distraction and hyper focus!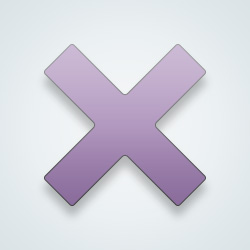 SW-User
Not very functional how exactly?
@SW-User I don't understand oral instructions beyond 2 steps. Written instructions I do better but still miss a couple of steps. I have yet to follow a recipe correctly. I go to get the laundry out of the dryer last minute in the morning but nothing is in it. Everything is still wet in the washer. I have the money to pay bills but forget to pay them. Lose my list of things to remember to do. Show up the wrong day for an appointment or the wrong time and other things.
---
242 people following
ADHD
Attention Deficit Hyperactivity Disorder (ADHD)
New Post
Health
Personality Disorder
Group Members