This post may contain Mildly Adult content.
I Am Craving Physical Contact
I'm sorry :( . I know the feeling, trust me. I have always been alone. Girls have never loved me as more than a friend. Makes me feel like I'll always be alone, ya know? If you ever need a friend to talk to, you can talk to me. I am a good listener. Also I love making new friends.
@
IWasCallingYaLarry
"Girls have never loved me as more than a friend. " " I am a good listener." Stop making so many friends then and stop advertising your listening skills! Good friends are hard to find and most girls won't risk losing a good friend by dating them... be less of a friend and more of a guy and you might have more chances at being a boyfriend.
No hair on your face no random elbow in the gut, no 1000 degree body pressed on your back in scorching august nights, no getting pushed to the edge sleeping only on a few centimeters of a kingsized bed... It's not all downsides.
Damn, you just put me in the feels with that post 😞 ....I guess when you do find that someone, it makes it more special, at least for the time being huh
I understood your feelings...when he was in official tour, I had the same. Its horrible until to get sleep
I'd give you a hug old girl, but my arms dont reach that far.
No one to wrap your arms around, no smell of sweet femininity to bury yourself in, no one to whisper your hopes and dreams to. No one to help keep you cool as the fire burns inside you. No one to share your thoughts with in random text messages. Just a spare pillow to help you sleep on your side as you dream of love.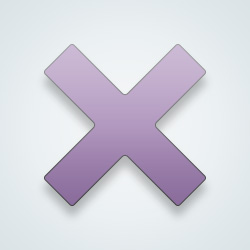 SW-User
I've faced it myself even after marriage when he travels
Yeah. That sux to be sure
---
5,527 people following
Craving Physical Contact
Personal Stories, Advice, and Support
New Post
Associated Groups
Forum Members