I read this post and the one you made about a day ago. I'm curious how your meeting to talk went. I would hazard a guess as to not good. Both of you need to grow up and treat each other with kindness and respect and keep both of your parents out of your relationship. You have a choice to make, both of you do. That choice is what are the two of you going to do in regards to this unborn child? Are you going to be the best parents you can be and do what is best for that child? Even if that means, the two of you will only be friends and share in the raising of this child? Or are you going to continue the pattern of abuse the two of you seem to have towards each other? I do mean abuse, because you choosing to discredit what he has done for you by finding something to complain about is a form of mental abuse. He may have shoved you and held you down (I am not condoning that behaviour) but you physically got in his way to try and prevent him from leaving. You have not mentioned if he has ever done anything physical like this before, so if this is the first time, you became aggressive towards him by trying to stop him, and his response was to try and defend himself. Both responses are wrong. Never physically get in the way of someone when emotions are running high. And doing so while knowing you are pregnant declares how little concern you had for the safety of the child you carry. The both of you choose to fight instead of taking the stance to calmly talk about what is wrong and working together to find a solution. If this is how your relationship will continue to be and the two of you don't learn and work towards changing it, then it is my opinion that it is better the two of you stop trying to live together in a sexual relationship, because getting together just because you miss each other, is not a good foundation for any relationship. If you want to try then find a good counsellor and work individually and collectively on repairing, changing and growing together. You have a choice to make and once that child is born, it will not be the glue that holds you together. Only the two of you can make it work if you really and truly want to and you both will work hard to listen to each other and change the way the two of you interact together, especially when a problem arises. Why do you feel it is necessary to find something to complain about? If you are feeling miserable, don't do things to make another person miserable with you. Misery loves company, as the saying goes. People reflect what they feel onto the people closest to them. And when they don't feel good about themselves they find those same faults in the other person and blame them for how they feel. The only person you can change is yourself. Start there, and maybe if he sees you are working on fixing your problems he will work on fixing his, only then will there be room to build a relationship together if that is what you both want, but don't do it for the child. No matter what you decide to do, do it for yourselves, do what is best for the both of you and if you do, then the child will benefit as well. Even if the two of you decide to separate, just be friends, or just two people who co-parent, from what I have read, you need to work on yourself or you will do the same in another relationship and continue the patterns you seem to have. You need to learn how to interact with another person in a healthy way. If you don't, then your relationship with your child will suffer too. I know, I raised my daughter on my own since she was 2 1/2 years old, and for the first few years, there wasn't a problem but once that child starts to try and become their own person and have autonomy, then if you haven't learned how to interact in a healthy way, especially when problems arise, then you and your child will have problems and that child will learn from you on how to handle problems with other people. Ask yourself this, "Do you want your child to do the things you are doing? Do you want your child to interact with their significant other, or even with you, the way you interact with your significant other?" If the answer is "no", then you have some work to do. Because that child will learn from your behaviours. I wish you all the best and I truly hope the best for you and your child.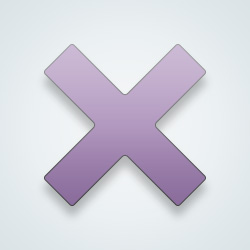 SW-User
You just have to realize just how bad life is going to be if you stay with this man child. Hate to say it but you were a great candidate for an abortion. This child is going to grow up with this guy as a part time dad whos parents are going to do everything in their religious power to turn your own child against you. Get child support for your child and move on with your life. And for God's sake find a man not a mommies and Daddies boy
@SW-User i still feel remorse for my first abortion. Promised myself I would never do one again. But that situation was much worse than this one…I really know how to pick 'em :/
You'll be so much happier as a single mom than you will with him. Once the baby comes, you'll love it so much that you forget about him anyways. Here's the important part:

He (or his family) might be able to claim rights to your baby if any of them are involved with the pregnancy or in the baby's life at all. You need to make sure that he and his parents never even see the baby. He will probably have to pay child support. You need to make it look like it's his own choice (as it is) to not see the baby.

Please think about this, because you don't want this kind of person to have parental rights for your baby.
Between a partner who runs away anytime he's confronted or being a single mom I would have chosen single mom.

This on off thing is so toxic and as long as you allow it he will keep doing it. He's taking you for granted, thinking you have nothing and no one else in your life and that you need him, sis you don't need him.

Tell him you're done with him and that you can agree to be polite to him for his child's sake but that's it.
Unfortunately it's too late now to offer proper advice. :-(
He's a horribly spoiled child and you're better off without him..
---
670 people following
Writing How I Feel
Personal Stories, Advice, and Support
New Post
Associated Groups
Forum Members