Idgaf about what my friends like. Basically all of my friends are liberal and I'm extremely conservative.

We all know this about one another and have enough respect to not trash each other's politic nor bring it up. Same with anything. My friends don't need to like all of my likes and vice versa
Same, Joe Rogan and Jordan Peterson are controversial rn as they're authentic and don't give a f about losing viewers
I honestly have no idea what either of these people do or why people have an opinion on them. I just know I see their names pop up every once in a while in relation to politics, so I have no ambition to learn more about them.
[@748264,FaeLuna] Yeah, do yourself a favour and don't 🤣 you never have to engage with anyone about them if you don't.
[@877165,Xipooh] Good enough reason for me!
So that makes me a close friend? 🥺👉👈
Joe Rogan is such a contradiction to me. He's spot on on some things but not on others and pretty much everyone thinks this about him. He'll hold a certain opinion on one thing that contradicts an opinion he has on something else.
[@1201398,Rolexeo] Yeah I think people get frustrated about his open mindedness, it's like he never settles. I think honestly he does it more to encourage conversation by saying "Oh yeah I can see how you'd see it that way etc".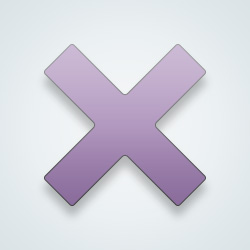 SW User
What is it that people hate about Joe Rogan? Honestly asking because I hear his name brought up all the time but I know so little about him or why he's so controversial. Is it just because of what he said about vaccines? Or does this go back further?

Jordan Peterson I'm more familiar with and I can't say I'm a fan, but I don't hate him nor do I think about him much in general. 🤷‍♂️
[@731023,KaiTheHuman] I think because some people think that he's enabling people by giving them a platform to talk, or that he has a responsibility because he has a large platform. Some people just don't like his opinions or his politics, he's pretty in the middle/left but he's critical of the extremes. I think that annoys some people.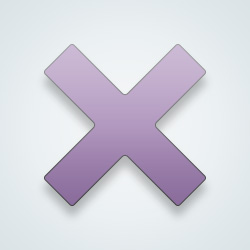 SW User
[@877165,Xipooh] Sounds like some of the criticism of South Park; they were often criticized for an episode's message being "both sides suck" or "you're all taking this too seriously" when both sides wanted a firm position from them. I do think that taking a middle-of-the-road view can be a way of avoiding dealing with a complex issue but sometimes it's just the right position. I haven't heard anything from Rogan so I guess I'd have to listen to have a more informed take, but on the surface it sounds like he's being criticized for dumb reasons.

I think Rogan and Peterson are seen by some as "pop intellectuals" and people are looked down upon for worshiping everything they say. Some truth to that, but also sounds fairly elitist.
[@731023,KaiTheHuman] Yeah that's a good way of putting it. I think sometimes he's said things that might have been a bit tone-deaf or perceivably irresponsible (can't name any of the top of my head) but I think if you do podcasts for 1000s of hours stoned and tipsy just talking crap you're likely to say a few things.
They both encourage free thought, and are notorious for not toeing the line on the liberal worldview. They don't fall over themselves to pay homage to leftist "victims" like transgender people and black thugs.

For these reasons, they have been targeted by the MSM in an attempt to delegitimize both.
[@877165,Xipooh] I never have understood why it is so important to leftists that conservative pundits disavow other pundits leftists have a problem with.
Why does he need to disavow Alex Jones? Does Rogan support his views on his show? If not, there is no need for him to disavow someone else's opinion.
[@622788,SumKindaMunster] It's kinda about how Alex Jones for example spouts harmful theories to a toxic audience that then act upon them. I'm more in the camp that Alex Jones is an interesting and terrible man, he's entertaining and I don't have a problem with that. Theres a level of responsibility that people think he should have considering the size of his platform. I'm kinda on the fence about it, I agree with both.
[@877165,Xipooh] I don't.

Why are conservative pundits always responsible for keeping each other in check?

I know who Alex Jones is, but have never listened to him in my life. I don't need the culture or left wing scolds to tell me not to listen to him, I have the ability to come to that conclusion on my own.
Joe Rogan is like the most neutral person ever he just let's people say whatever.

Peterson is fine when he stays in his lane I guess.

But hating those two people is pretty popular right now.
[@877165,Xipooh] What do you mean it conflicts with personal responsibility? You're responsible for your words, yea?
[@19840,MalteseFalconPunch] Yeah but then people are also responsible for themselves and what they listen to, so that belief kinda conflicts with itself in a lot of ways.
[@877165,Xipooh] Because it is self contradictory. You can't live in a society where your actions affect others and also believe you're only responsible for yourself.
---
30630 people following
Life
Personal Stories, Advice, and Support
New Post
Associated Groups
Category Members